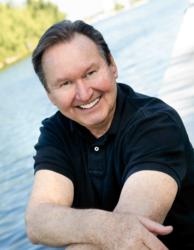 There is just the unconditional faith (that raw belief that is displayed in the relinquishing of ourselves and the embracing of who he is and what he has done) that he loves you and will provide for you.
Castle Rock, Colorado (PRWEB) March 26, 2013
Coast Publishing, Inc. of Castle Rock, Colorado has published the first book in a Bible study series on "faith" by the author Tom Fay. The name of the book is: Saving Your Faith, Your Home and Your House: A Guide to Having Faith in Turbulent Times. A student study guide and an instructor's guide will follow the book shortly.
Tom Fay has unique credentials to write this book. He has the background from a theological standpoint as the founder of the Southern California Bible College, now Southern California Seminary; and as a businessman who has lived the entrepreneur life of making (and losing and making again) millions of dollars.
The book is sure to make an impact on the daily life of many believers since it takes a very practical look at the financial and foreclosure crisis that is ravaging our nation. Statistically Christians are no doubt experiencing the same crisis as the rest of the nation. This book is groundbreaking because of the practical teaching on faith. The book even describes how faith can make mortgage payments.
Furthermore, the book is groundbreaking in that it is not a "name it and claim it" diary, nor is it simply a biblical theory. But the author has lived what he teaches. He has experienced losing a home to foreclosure while presumably being in God's will; and as well seeing God keeping a home out of foreclosure by making mortgage payments.
Tom Fay has a unique perspective in writing about faith. He served as Pastor of a Bible Church and later transitioned into the business world and was an entrepreneur for thirty years. During that time he made and lost "fortunes" a few times. So he has experienced the highs and the lows of both the spiritual and the worldly. Throughout it all he maintained his faith and it even grew.
Coast Publishing says that Mr. Fay writes in a captivating way because it is extremely personal, yet truly miraculous. Not only will the reader be encouraged in their own faith, but will be prompted to live beyond the normal everyday life most people experience. Mr. Fay also goes on to explain how losing ones house to foreclosure may in fact be the "greatest of times." But he also has a chapter titled, "Money Does Grow on Trees."
The book will be in both paper and eBook format. The eBook may be purchased on Amazon and in your local Bible Bookstore.