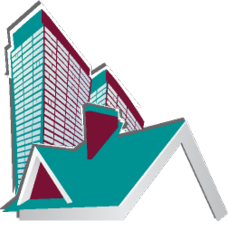 The home even had a bit part in the Where the Boys Are movie. Some of the home's partying neighbors have included Lee Majors, Dave Thomas and Sonny & Cher.
Pompano Beach, Florida (PRWEB) March 26, 2013
Back in 1938, Adolphus Busch III used some of his Anheuser-Busch beer money - much of it contributed by college students - to build his winter vacation home on the Intracoastal Waterway in Fort Lauderdale. The 12,533 square foot Manga Reva is a short boat ride or long swim to the Fort Lauderdale Swimming Hall of Fame. According to "spring break" legend, Fort Lauderdale's location as the spring break hotspot for college students began in the 1930s when northern college swim teams traveled to the city in the spring for practice and competition.
By the late 1950s, Anheuser-Busch was the largest beer brewer in the United States. Then in 1960 came the Connie Francis film Where the Boys Are that also took place in Fort Lauderdale, and the annual spring party was on for millions of college students. By the early 1980s, as many as 350,000 college kids were doing the annual March - April Fort Lauderdale party scene. But then the city cracked down on rambunctious parties, the kids went away and Fort Lauderdale's spring time is now mostly families and retired baby boomers (former spring breakers).
So, now the Busch estate is for sale at $15 million. The Mediterranean-style estate was designed by Addison Mizner protege Francis Abreu with 6 bedrooms, 11 baths, guest house, 60' lap pool, 130' dock and 525' of waterfront. The home even had a bit part in the Where the Boys Are movie. Some of the home's partying neighbors have included Lee Majors, Dave Thomas and Sonny & Cher.
In other home news:
The New Jersey cottage where, over 37 years ago, Bruce Springsteen wrote Born to Run is for sale. As with many rock 'n roll stars who developed their music in basements and garages, Bruce started his run to fame in a small cottage near Asbury Park. During the tedious and sometimes frustrating 14 months it took to cut the album, Bruce rented an 828 square foot home with two bedrooms and one bath. Ultimate Springsteen souvenir now for sale at $349,900.
Zsa Zsa Gabor's Bel Air home finally sold after two years on the market. Built in 1955 and designed by Howard Hughes, Zsa Zsa purchased the house in 1974 while she was between husbands four and five. Elvis Presley owned it for a while, and Queen Elizabeth and U.S. presidents have dined and been entertained here. Today it's a film star in its own right, having appeared in the Oscar winning film, Argo. Coming up is another star role for the house in an HBO film about Liberace, Behind the Candelabra. Asking price was originally $28 million, later reduced to $14.9 million. Sale price not yet disclosed.
Cheryl Tiegs was the model for which the term "Supermodel" was coined in the 1970s. Her picture graced the Sports Illustrated swimsuit covers in 1970, 75 and 83 and, in 1978, the poster of Cheryl in a pink bikini quickly became an iconic pop culture image of the 1970s. With her modeling career taking her all over the world, Cheryl was able to pick from her own experiences how she wanted to live. When it came time to buy her own home, she found solace and inspiration in the Balinese way of life and duplicated that environment in her own Bel Air home. Now for sale at $12 million, Cheryl's tropical enclave is situated behind gates that open to a long drive into the enchanted world of the deep tropics. The 4,770 square foot house has 5 bedrooms, 5 baths, and huge open spaces for entertaining.
Real estate is never boring at TopTenRealEstateDeals. Check out today's most entertaining and unusual real estate news stories of the week. News such as weird celebrity homes, haunted homes you can actually buy, and dirty real estate tricks.
TopTenRealEstateDeals.com also features Top 10 Condo Developer Deals, Top 10 upcoming home and condo auctions, and regional real estate agents' choices for the best deals in their areas.
Top 10 lists are available to media outlets for publication.
Also: Bruce Springsteen Born to Run, Zsa Zsa Gabor & Cheryl Tiegs Home News
Free high res photos available for your use at: http://bit.ly/toptenmedia
Contact:
Terry Walsh
Marketing Coordinator
terry(at)toptenrealestatedeals(dot)com