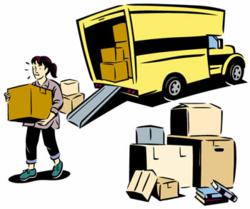 Los Angeles, CA (PRWEB) March 26, 2013
Acclaimed Movers, Los Angeles' premier, luxury, residential and commercial moving company, has just partnered up with Living Social in an effort to beat the rates and services of competing cheap long distance moving companies. The partnership has helped Acclaimed reach thousands of new customers, as they work to expand their grasp on the local moving market. Acclaimed now offers the most comprehensive moving services of any of the cheap long distance moving companies existing today. The company continues to adapt and evolve, improving their services and marketing strategies at every turn. Acclaimed Movers is an "A" rated company with the Better Business Bureau.
For the better part of a decade, Acclaimed Movers has helped homes and businesses relocate across the state, across the nation, and even across the world. Houses, offices, apartments, restaurants, condos, warehouses, retail facilities, Acclaimed has successfully moved it all. Every relocation specialist that they employ has spent years in the industry, and is required to go through an arduous, in-house training program that ensures that they can properly pack and then move any item. With Acclaimed's packing service, boxes are fortified for the transition, large furniture is correctly broken down and reassembled, and flat-screen TVs, artwork, antiques, and other delicate or valuable items are protected by custom moving crates. The transportation of belongings is handled by Acclaimed's fleet of top-of-the-line trucks equipped with GPS, all of which run on an environmentally sound bio-diesel fuel. If storage is needed, the company has space available in their state-of-the-art, climate-controlled, secure storage facility.
Acclaimed Movers continues to provide a top-quality service at an economical rate, which helps them create lifelong customers out of each person that they help. The company has rapidly become synonymous with affordability, efficiency, and reliability in the moving industry. Their newest partnership has helped them surpass all cheap long distance moving companies in offering premium services at rock bottom rates. When it's time to move, it's time to get a free, no-obligation quote from Acclaimed Movers.