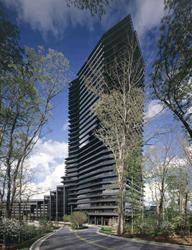 Our mission is to succeed by design in all that we do, to drive profitable growth through exceptional customer service, industry leading innovation and great value.

(PRWEB) March 26, 2013
Lead designer Matt Zamani, of Dynamo Web Solutions, and the PaperCraft team have created a rich strategy to get eyes on the website and customers in the check out section. "I worked with the sales and marketing department closely, as well as the design team in Boston to achieve just the right amount of art and commerce throughout," says Zamani. He worked out content details with PaperCraft sales manager Anita Crane and sales director Warren Herscovitz, then held teleconferences with lead PaperCraft senior design manager Megan Echols to get the look in alignment with PaperCraft's wares.
"We ultimately created a dynamic website that is beautiful, accessible and easy for users to browse and shop. Even with all of their amazing product choices, it's a breeze to get around." Zamani says it was key to get the site at the top of the search engine lists. "We spent and continue to spend countless hours determining key phrases that users look for when looking for a stationary company online," explains Zamani. "We rate key phrase performance and integrate the best words into meaningful text that makes the site a treat to look through for users."
The website features several menu items and information about many of the goods that PaperCraft offers. These include a Home overview page, an About the staff and company page, a Gift Wrapping page, a Greeting Card page, a Stationary page, Close Out sales page and many more. Advanced searches can be easily conducted to find just the right products, from an animal-themed calendar to cartoon stickers. Buyers can check out different items in the Compare Products section to see what features and prices worth for them and their clients. Regular buyers can simply create an account, which manages big and small orders, making it easy to track expenses and stock for record keeping.
Zamani predicts that the new PaperCraft website will significantly increase business over time. With his consistently successful track record creating dynamic business websites and PaperCraft's giant worldwide reach and brand recognition, his prediction may very well come true sooner than he thinks.
Founded in 2010, PaperCraft by International Greetings USA is amongst the largest stationary, giftwrap and greeting card designers, importers, manufacturers and distributors in the world with offices and operation bases in the U.S.A., United Kingdom, Europe, and China.
The PaperCraft team is available for both mainstream national and regional online, print, radio and television interviews. Images and information about PaperCraft are available on: http://www.papercraftproducts.com