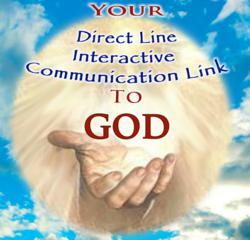 Novato, CA (PRWEB) March 26, 2013
In response to the overwhelmingly positive comments on the usefulness and uplifting power of this unique prayer, Neil has produced another YouTube video! See a sample of the over 200 inspirational comments here.
The new video contains just a reading of the "Prayer" for your convenience. This unique service by The Messiah Network provides a means for anyone to go online to a YouTube prayer sanctuary anytime day or night to spiritually re-energize themselves.
This condensed version of the original YouTube video will now allow immediate access to, "Your Perfect Prayer To God" You can pray this prayer in the morning, afternoons, at work, and at night. Recite the prayer along with Neil and you are sure to be rewarded with positive results.
About The Messiah Network:
The Messiah Network, responding to the uncertainties of the world in which we live and the moral and ethical challenges we face, offers a solution. Visit TheMessiah.Net. Examine, recite and then share, "Your Perfect Prayer To God!"
Each person has their "messiah" within that allows for connection to God. Our goal is to help people to see that "messiah" within so that they can connect directly to God. We can suggest a path or open a door but ultimately it is up to each individual to communicate with God. You can follow us on Twitter or Facebook or read our Blog on TheMessiah.Net.