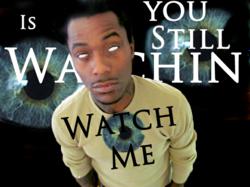 Definition Of A Power Move?
The Only Move That Counts!
(PRWEB) March 29, 2013
The Intellectual Expansionist's website was designed for search engine optimization strategist Hopeton Hewett to promote and sell his abilities. He is a man of many talents titling himself a professional content strategist. His abilities include website development, mobile app development, PR strategy, content strategy, and search engine optimization to name a few. He also is proficient with Adobe Indesign, After Affects, Photoshop, Illustrator, Final Cut Pro, and Motion Graphics. Utilizing every tool and talent to promote himself to the public while creating an art out of search engine optimization. Hopeton Hewett hopes to engrave intellectual expansionism into the hearts and minds of every one.
Hopeton Hewett knowing that people are mostly visual by nature is using Motion Graphics and Adobe After Affect to his full advantage. With advance knowledge of both programs automation interface, Hopeton is taking his online market campaign to video first. Utilizing the text animations to create promotions that catch potential search engine optimization customers attention. Proving to the potential search engine optimization customers that query the Intellectual Expansionist's targeted keywords that this strategy is effective. Using video upload sites that include Vimeo and YouTube to acquire PR 9 back links and ultimate visibility.