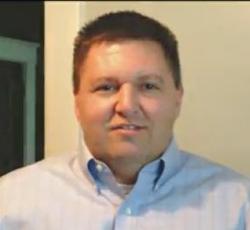 This is the new reality of the real estate market in Nashville.
Nashville, TN (PRWEB) March 26, 2013
Nashville Home Buyers are finding that the market is no longer in their favor. The tables have been turned and it is looking more like a seller's market every day. The driving force behind our market is the inventory level. Metro Nashville is at a seven year low for the number of homes for sale.
Buyers are facing multiple offers, sales over list price, back up offers and tough minded sellers. "Are you ready for this?" Steve Jolly asks, "This is the new reality of the real estate market in Nashville."
"By making a few important changes in your strategy, you can significantly improve your chances of success," Jolly continued.
For buyers that want to search online, the source of information is critical. The source should be information pulled directly from the MLS and one that is updated daily. Many of the popular national sites do not source their data from the MLS and have issues with inaccurate data. Set up email alerts to be notified of new listings on a daily basis to save time.
Buyers should also understand that the process is more difficult than it was a few years ago. Be prepared to push through adversity or it will be difficult to succeed.
"At this time, I recommend that buyers wait until they are ready to buy, before they spend a lot of time setting listing appointments," Jolly said, "And then give it your full attention with a sense of urgency."
Individuals interested in learning more about strategies for buying a home in an improving market should go to How to Buy a Home Today. Steve Jolly is the owner of FastRealEstateMarketing.com. He is one of the Top Real Estate Brokers in the Greater Nashville Area and also owns NashvilleRealEstateNow.com.