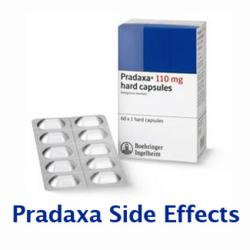 If you or someone you love bleeding or hemorrhaging due to Pradaxa, please visit yourlegalhelp.com, or call 1-800-399-0795 to learn more about your options.
Columbus, OH (PRWEB) March 27, 2013
The FDA has recently released a report stating that it still stands behind the efficacy and safety of Pradaxa as an anticoagulant drug despite the fact that there is currently no antidote for stopping the severe hemorrhaging that the drug has been reported to cause in some patients. Pradaxa, which is made by Boehringer Ingelheim, was first approved by the FDA in 2010 as an alternative to warfarin, a mainstay in anticoagulation treatment since 1954. Since then, however, Pradaxa has been the focus of concern for many medical professionals who contend that risks of severe Pradaxa bleeding can be deadly and that administering dialysis to patients who develop a serious Pradaxa hemorrhage, as Boehringer Ingelheim directs, is simply unrealistic when patients are bleeding to death. Pradaxa lawsuit s have been consolidated as part of Pradaxa MDL 2385 - Pradaxa (Dabigatran Etexilate) Products Liability Litigation that is in the Unites States District Court of Southern Illinois.
(http://www.nytimes.com/2012/11/03/business/a-rising-anti-stroke-drug-is-tied-to-risk-of-bleeding-deaths.html?_r=0)
Wright & Schulte, LLC is experienced in defending the rights of those who have sustained serious injuries due to dangerous drug side effects and defective products and are concerned for those who may be taking Pradaxa and it's side effects. We encourage those who believe they have been injured due to Pradaxa Bleeding to speak with our knowledgeable lawyers about a Pradaxa lawsuit by visiting yourlegalhelp.com or by calling 1-800-399-0795.
Pradaxa Bleeding Hemorrhaging Concerns
Widespread concern regarding Pradaxa bleeding began to snowball when, in 2011, the FDA announced that it had received 3,781 reports of serious adverse events associated with Pradaxa; of these, 542 were related to Pradaxa deaths. Compounding these numbers was a report that the Institute for Safe Medication Practices (ISMP) had received more reports of bleeding (2,367), kidney failure (291) and stroke (644) for Pradaxa than for any of the 800 other drugs consistently monitored by the ISMP.
(http://www.ismp.org/quarterwatch/pdfs/2011Q4.pdf)
Pradaxa Bleeding Concerns And The FDA
Despite these reports, the FDA is alleging that Pradaxa does not pose a greater risk of severe hemorrhage than warfarin and that the significant number of Pradaxa bleeding reports can be related to stimulated reporting. Specifically, the FDA is charging that medical professionals and patients may be more likely to report adverse events associated with Pradaxa than to report adverse events with warfarin because "newly marketed products, by virtue of their novelty alone, may elicit adverse-event reports at high rates; reporting rates tend to decrease over time." (http://www.fda.gov/safety/medwatch/safetyinformation/safetyalertsforhumanmedicalproducts/ucm282820.htm) In an effort to support this claim, the FDA has cited the RE-LY clinical trial, the results of which indicated that Pradaxa was less likely to cause intracranial bleeding than warfarin (though Pradaxa was found to be more likely to be associated with gastrointestinal bleeding in this clinical trial).
2013 FDA Pradaxa Report
While the 2013 FDA Pradaxa report points to the agency's stand on continuing to back the efficacy of the drug, the FDA is continuing to conduct postmarket research regarding serious Pradaxa hemorrhages.
(http://www.forbes.com/sites/larryhusten/2013/03/13/fda-officials-calm-concerns-over-excessive-bleeding-with-pradaxa/)
About Wright & Schulte LLC
Wright & Schulte LLC, an experienced personal injury firm, is dedicated to the belief that America's legal system should work for the people. Every day, the attorneys of Wright & Schulte LLC stand up for the rights of people who have been injured or wronged and fight tirelessly to ensure that even the world's most powerful corporations take responsibility for their actions. If you're looking for a law firm that will guarantee the aggressive and personal representation you deserve, please do not hesitate to contact Wright & Schulte LLC today. Free Pradaxa lawsuit case evaluations are available through yourlegalhelp.com or by calling 1-800-399-0795.
Contact:
Wright & Schulte LLC
812 East National Road
Vandalia, Ohio 45377
1-800-399-0795
http://www.yourlegalhelp.com