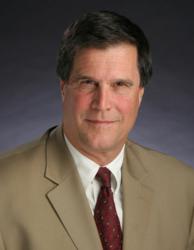 Irvine, California (PRWEB) March 28, 2013
Deed And Record is a website promoted by Mark W. Bidwell to prepare quit claim deeds to fund trusts, add or remove a spouse, and non-probate death transfers by affidavit. A loan's due-on-sale clause affects any transfer, but in many situations Federal law preempts the clause to protect consumers.
A real property loan's due on sale clause protects the lender from a new owner who may not be qualified for a loan of his or her own. The clause allows the bank or financial institution to declare a loan or mortgage immediately due and payable any time real property is sold or transferred without the lender's prior written consent.
But the due-on-sale clause is broad and includes any change in title even when ownership has not changed. The clause also includes partial changes in ownership. To prevent abuse Federal law preempts this broad application of the due-on-sale clause on residential real property containing less than five dwelling units in the following transfers.
a transfer by affidavit on the death of a joint tenant or tenant by the entirety
a transfer to a relative resulting from the death of a borrower
a transfer to the spouse or children of the borrower
a transfer resulting from a decree of a dissolution of marriage or divorce, by which the spouse of the borrower becomes an owner of the property;
a transfer into an inter vivos trust (also known as a living trust)
In all other transfers the lender's prior written consent must be obtained. This includes residential property transfers to a business entity such as a corporation, limited liability company, or limited liability partnership and lifetime transfers to any person who is not a spouse or child. Any title change or transfer in commercial property, residential real property of five or more dwelling units and apartments requires prior written consent.
The term "real property loan" means a loan, mortgage, advance, or credit sale secured by a lien on real property, the stock allocated to a dwelling unit in a cooperative housing corporation, or a residential manufactured home. For more information on real property loans, quit claim deeds, affidavits of death, and tax transfer documents go to the Deed And Record website.
Company Profile
Deed and Record is an online service to prepare quit claim deeds for real property transfers into or out of trusts, remove former spouses, gifting and post death-non-probate transfers. The Online Service records deeds it has prepared with the appropriate government agency. Deed and Record does not offer legal advice or services.
Deed and Record markets through websites, primarily, DeedAndRecord.com. The owner of the websites is Mark W. Bidwell, Attorney at Law and CPA Inactive. Office is located at 18831 Von Karman Avenue, Suite 270, Irvine, California 92612. Phone number is 949-474-0961. Email is Mark(at)DeedandRecord(dot)com.