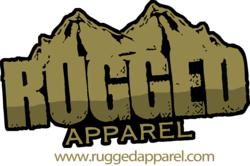 Being able to couple the Garmin fēnix with 15 feet of 550 paracord is going to add peace of mind to everybody who takes their adventures to the edge.
Longmont, CO (PRWEB) March 26, 2013
Rugged Apparel, a Colorado based company that specializes in handcrafted American-made paracord gear announced that they will now be adding the Garmin fēnix, an outdoor GPS watch to their expanding product line. The Garmin name is synonymous with navigational devices, from military grade airplane navigation systems, to handheld GPS units. Rugged Apparel aims to add to the functionality of the GPS powered watch by equipping it with a 550 paracord watch band.
The watch band contains up to 15 feet of 550 paracord in a 2 piece construction. 550 Paracord, otherwise know as "parachute cord," is a functional lightweight nylon rope in which the 550 stands for a breaking strength of 550 pounds. Rugged Apparel offers 48 different colors of paracord allowing the watch band to be customized with 2 different colors, an inside and an outside color. At any time the watch band can be unraveled and the paracord can be used in any situation that requires cordage.
"While working with Garmin, we discovered that many owners of the fēnix were serious outdoors enthusiasts, and often times found themselves in the middle of the back country with their only guidance being their GPS watch" notes Nick Mertz, founder of Rugged Apparel. He continues, "Being able to couple the Garmin fēnix with 15 feet of 550 paracord is going to add peace of mind to everybody who takes their adventures to the edge."
The Garmin fēnix was praised by National Geographic Magazine as "Gear of the Year" in 2012, and has capabilities such as an altimeter, barometer, sunset/sunrise counter, and GPS functionality. The watch is also waterproof up to 50 meters, has bluetooth technology, and a built-in temperature gauge. The fēnix boasts comprehensive tracking and navigation functionalities and offers a hands-free alternative to GPS units that can be cumbersome while navigating outdoors.
The Garmin partnership with Rugged Apparel comes at a time when Rugged Apparel has been working to expand its product line. "We are proud to be partnering with a company that continues to innovate and excite" says Nick Mertz. He continues, "Partnering with the worldwide leader in navigation at this time is an exciting new step for us and we are looking forward to providing even more functionality to the fēnix." The Garmin fēnix is a step in a new direction for Rugged Apparel as the company continues to expand its product line within the outdoor industry while maintaining its roots with paracord.
About Rugged Apparel:
With the avid outdoorsman to the weekend warrior in mind, Rugged Apparel has created the most customizable lineup of paracord products available today to fit each individual's need. Rugged Apparel's product line, proudly made in America, offers fully customizable gear that is both practical and fashionable. Each paracord product is handmade, tested and proven to be of the highest quality standards and ready to wear when you receive it.