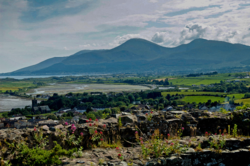 "I would love to become an employer of younger photographers who share my love of the medium and help me expand my business" Fergal Kearney, Irish Landscape Photographer.
(PRWEB) March 26, 2013
Small Business Website ProfileTree has found a dramatic increase in website registrations from Northern Ireland in the 1st Quarter of 2013. This coincides with the report on the BBC this week that 23.8% of 18-24 year old's are unemployed, 1 in 4 young people cannot find a job. Becoming an entrepreneur and starting your own small business seems to be a solution for the ever increasing unemployed in Northern Ireland. People are re-training, discovering talents and developing their skill set to make small business work for them.
Across the globe countries are being hit by the economic downturn. Businesses are closing and employees are finding themselves suddenly unemployed. As a result unemployment figures are rising and people are having to source new and innovative ways to start earning again as the jobs they are looking for a just not there.
Interviewing some recent joiners to the site on their view of the economy - many shared that they had no choice but to find work for themselves, using the skills that they had. Many had success and are building a sustainable business - with dreams to hire others to support them: "I would love to become an employer of younger photographers who share my love of the medium and help me expand my business." Fergal Kearney, Irish Landscape Photographer.
According to the BBC report - unemployment between 18 and 24 year olds in Northern Ireland has hit a record high and out of every one in four actively looking are not able to find a job.
Enterprise Minister Arlene Foster said "I believe that lower corporation tax would lead to new jobs through attracting new inward investment and encouraging locally owned companies to expand."
This is the news that may small businesses and fledgling entrepreneurs have been waiting for. Due to the lack of jobs and rising unemployment people are now beginning to use the skills they have in order to start their own businesses and so be in control of their own incomes. ProfileTree has seen a substantial rise in people from Northern Ireland, advertising their new businesses, from business premises or even beginning to work from home. Finding their own solution to the economic situation.
Outbox Grafik, Graphic Design and Printing, Ballymena, Belfast, Antrim. Is a graphic design and printing company based in Northern Ireland. They specialise in brand identity and print design and can provide graphic design of the highest quality. They are using online advertising to reach new customers and drive their business forward.
Mark Parkinson, from Website Solutions, Belfast. A Belfast Based family run Website and Graphic Design Company, specializing in small to medium businesses, offering a low cost solution in all areas of website design and branding. Online promotion is more important now that it has ever been to reach new audiences.
Richard Smith who offers a Handyman Services, Northern Ireland. Richard has recently started online advertising to offer an extensive range of skills from plumbing and electrical to general maintenance.
Even musicians are offering their skills just like Niall Hilary who teaches Piano, Guitar and Bass Tuition.
As unemployment continues to grow among the young people - more and more seem to be turning to self employment as a route out of this global challenge. ProfileTree has seen is core users change dramatically in the past months. Online advertising seemed to be in sector sectors such as photography and website building services. In the past three months - over 40 new types of service have been added to the website - many coming from Northern Ireland.
About ProfileTree (http://www.profiletree.com/about): ProfileTree is a free listing service where self employed and small business owner can create an online marketing profile. More people are turning to online advertising to promote their new business and hence are using ProfileTree's online advertising to market their business.