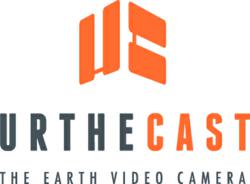 Our aim with UrtheCast is to provide everyone with a completely unique view of our collective 'home' from space
Vancouver, BC (PRWEB) March 26, 2013
Wade Larson, co-founder of hotly-tipped Canadian Space tech startup UrtheCast, has been chosen as one of the 'world's most remarkable voices' by being asked to speak at the prestigious TEDxWaterloo 'chasingHOME' event in Kitchener, Ontario, on March 27th.
There, he will join an illustrious group of innovators and social commentators, including Chief Engineer of the Mars Curiosity Project, Rob Manning and Chris Eliasmith, creator of Spaun, the world's largest functional brain simulator.
Each member is due to speak to the assembled audience of 1500 about what it means to be 'chasingHOME', exploring efforts and motivations ranging from the acutely personal and societal to the scientific and technological. Each will present ideas to be considered, shared and discussed.
Larson said, "Our aim with UrtheCast is to provide everyone with a completely unique view of our collective 'home' from space. It's an honour to be invited to speak at the TEDxWaterloo event and explore this subject with so many remarkable individuals, with so many fascinating talents and ideas."
TED is the US-based not-for-profit organisation devoted to ideas worth spreading from the worlds of (T)Technology, (E)Entertainment and (D)Design. Since its formation in 2009, TEDxWaterloo quickly established itself as one of the global leaders in bringing TED's spirit to a local community.
About UrtheCast
Earth Video Camera Inc. (operating as 'UrtheCast') is developing the world's first near-live HD video feed of Earth, from space. Working with renowned aerospace partners from across the globe, UrtheCast is building, launching, installing, and will operate two cameras on the Russian segment of the International Space Station. Video data captured by the cameras will be downlinked to ground stations across the planet and displayed on the UrtheCast web platform, or distributed directly to exclusive partners and customers. UrtheCast will provide this interactive platform and Earth imagery for Internet users, app developers, educators, media outlets, government bodies, humanitarian relief organizations, and environmental monitoring services.
For further information and interviews, please contact:
Josh Stanbury
Josh(at)businessinstincts(dot)ca
Ph. 403-781-6671 ext. 218
Follow us on Twitter @UrtheCast (http://www.twitter.com/urthecast)
Visit us on Facebook (http://www.facebook.com/urthecast)