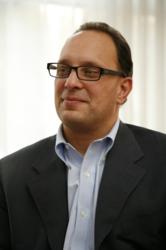 As a provider of high quality dementia care, we understand what a huge impact having support from a carer specially trained in dementia can have on those being supported.
(PRWEB UK) 28 March 2013
The specialist dementia care team from SweetTree Home Care Services is to address visitors attending this year's Alzheimer's Show, to speak about the importance of person-centre care for those with dementia.
The show is taking place from 19-20 April and is the first UK exhibition dedicate to people living with dementia, and the carers, relatives and professionals who support them.
SweetTree, which has head offices based in North London and works with families across the capital, has seen demand for its specialist dementia services almost double in the last year alone.
Barry Sweetbaum, founder of SweetTree, explains: "We're proud to be supporting The Alzheimer's Show and its unique 'Alzheimer's Talks' platform, where individuals affected by dementia will speak about what it means to live with the condition and other topics of interest. As a provider of high quality dementia care, we understand what a huge impact having support from a carer specially trained in dementia can have on those being supported."
On Friday 19 April, Nicki Bones, director of operations at SweetTree, will deliver a talk to visitors entitled 'One size does not fit all in dementia care'. Nicki is a leading expert in dementia care, having worked in the care sector for nearly 30 years as a registered mental health nurse, specialising in caring for those with dementia and other mental health needs.
Nicki explains: "At SweetTree we believe those with dementia can live active, meaningful and stimulating lives, which is why it is so important that the care given is person-centred and adapted to each individual's particular needs. When it comes to dementia care, there can be no 'one size fits all.
"Supporting someone with dementia requires both a practical understanding of the disease itself and an insight into the psychological and emotional journey that often takes hold as the illness progresses. Having the right knowledge and support can make a huge difference, both to the person with dementia and for family and friends and helping people to become more informed is what we are all about here at SweetTree."
In the UK there are currently 800,000 people with dementia, according to the Alzheimer's Society. The charity expects this figure to exceed one million by 2021 and to double within the next 40 years.
"The Alzheimer's Show was born from an urgent need to recognise and support the growing number of people in the UK whose lives are affected by dementia. For many, life becomes difficult and support can be hard to find. We understand that we are living in an era of austerity in public services and therefore the need for this event has never been greater," explained Nigel Ward, Founder of The Alzheimer's Show.
"The objective of the Alzheimer's Show is to link-up individuals living with dementia, and their carers, friends, family, with the professionals and organisations which have the products and services that can make an immediate and very real difference to the lives of people with dementia. Often these products are hard to find, or their existence is not known. Our aim is to bring them all under one roof," concluded Nigel.
The Alzheimer's Show is taking place 19-20 April at the Royal Horticultural Halls in London. For more details and ticket information please visit http://www.alzheimersshow.co.uk.