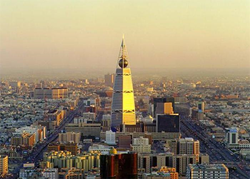 Expats living in GCC countries are clearly saving far to little...To save nothing at all is very concerning indeed.
London, UK (PRWEB UK) 27 March 2013
Pryce Warner International Group – According to ArabaianBusiness.com, one fifth of expats in the GCC (Gulf Cooperation Council countries) save nothing.
The recent study on GCC savings also revealed that half of the employees of the GCC have less than $5000USD in savings, and that half the population put away less than 10% of their salary.
It is not just GCC workers that are not saving enough, many expats in Gulf states do not save enough due to a lack of available pension schemes and high living costs.
Mohammed Qasim Al Ali, National Bonds CEO, commented: "A lot of people, unfortunately, in this part of the world, they live pay cheque to pay cheque and that needs to change. We cannot work alone; the government intuitions have to play a role [and the] education system has to play a role."
However, the survey conducted by Towers Watson also showed that expats were more likely to save than locals, and also usually had larger savings funds.
The principal reasons for saving were cited as children's education funds, buying a home, saving for a wedding and general precautions. Saving for retirement was one of the lowest factors for saving.
This is in part due to regulations in Gulf states that do not allow companies to offer pension schemes and a lack of government based schemes.
David Retikin, Director of Operations at Pryce Warner International Group, commented: "Expats living in GCC countries are clearly saving far to little. To save nothing at all is very concerning indeed. Life expectancies are getting higher, as are the costs of retirement. Expats must start proper international pension plans if they are to have enough money during retirement. There are only very few and usually very poor savings and retirement plans available locally, but many international based plans can offer expats good results, and the plans themselves can travel with expats after they leave. Expats concerned about their savings and pension plans must look outside the Gulf states to get the best results."