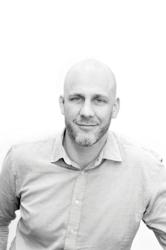 We're now able to deliver an intensely personalised service; thereby enhancing the customer experience, while improving satisfaction in our contact centres
Basingstoke, Hampshire (PRWEB UK) 26 March 2013
Topcon Positioning Systems (TPS), the California-based global leader in developing and manufacturing precision positioning equipment, is delivering revolutionary customer service using NewVoiceMedia's true cloud contact centre architecture, ContactWorld for Salesforce.
The solution replaces a legacy telephony system which required IT expertise to make changes and wasn't scalable to global operations. TPS signed a three-year agreement to implement the technology which is delivered as a service over the Internet, meaning there were no additional hardware or software requirements to get started.
The solution is now live for customer service operations in the US, and has provided TPS with a flexible platform for growth and reduced capital investments. The company now has greater visibility of its business metrics, through deep reporting, offering it more control over its customer experience than ever before.
The business is also successfully prioritising and routing calls based upon data stored within its Salesforce CRM records. Dynamic Routing allows it to choose how to direct calls, based on the business and the customer's specific needs. Rather than treat all callers in a queue with the same importance, the solution provides an intelligent resolution which delivers calls in the most efficient way.
Angie Todd, TPS Call Centre Supervisor – Americas, comments, "We're pleased to have successfully implemented the flexible and scalable telephony application through ContactWorld for Salesforce; and are already reaping the benefits! We're now able to deliver an intensely personalised service; thereby enhancing the customer experience, while improving satisfaction in our contact centres".
Jonathan Gale, CEO of NewVoiceMedia, adds, "As the world's largest company focused on positioning products, software and applications, TPS required a flexible platform for growth and was held back by the on-premise technology it used previously. NewVoiceMedia's cloud platform with unique CRM integration capabilities is easily scalable and highly cost effective when compared with on-premise or even other hosted contact centre solutions. Combined with its market leading 99.999% service availability SLA, ContactWorld for Salesforce offers TPS the perfect combination of innovation, reliability and cost effectiveness. We are delighted to be working with such a well-respected and leading global business as TPS".
From survey to inspection, Topcon Positioning Systems, Inc., provides the innovative positioning technology that gives surveyors, civil engineers, construction contractors, equipment owners and operators the competitive edge by addressing such critical issues as boosting profits, quality craftsmanship, improving productivity, lowering operating costs and ensuring jobsite safety.
For further information, please visit http://www.newvoicemedia.com.