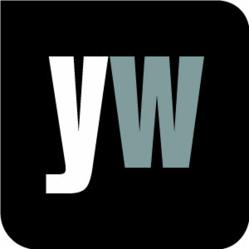 I would not discourage anybody from having laser correction, so long as they take the time to understand the procedures and options available to them
London, UK (PRWEB UK) 28 March 2013
For Martin Oguzie, training to become an Optometrist was important as he wanted to make a real impact on the quality of peoples' lives. His new book, Eye Know, is an extension of that dream, helping people to better understand their eyes and what it takes to maintain good sight for as long as possible – but what does he recommend when the damage has already been done, and prevention is no longer the answer?
Martin told Yourwellness Magazine that recent developments in laser eye surgery, namely the Femtosecond Laser, can make a procedure possible without the use of a blade. "For this reason, I would not discourage anybody from having laser correction, so long as they take the time to understand the procedures and options available to them, so they are fully aware what to expect after surgery. For many people, it is a completely life-changing procedure for the better."
Martin explained that the reason people need glasses is because the shape of their cornea – the front surface of the eye – is not curved well enough to allow light to be processed accurately. Therefore, people turn to laser surgery, a procedure which has undergone significant advancements in the last ten years, to permanently reshape the curvature of their corneas, which eliminates the need for glasses.
However, Martin also told Yourwellness Magazine of the side effects that are still possible with laser correction, including:

Difficulty seeing in dim light;
Problems with glare at night;
Hazy vision;
Seeing "halos" around lights at night.
Yet Martin asserts that laser surgery does provide almost immediate results, though eyes may need a little time to adjust, settle and achieve optimum sharpness.
Eye Know is available from major retailers.
Yourwellness magazine is distinctive in covering all aspects of wellbeing, from health and relationships, through fitness and family to work and finances. Yourwellness impartially explores all the options available from ancient to modern to scientific to holistic.
To find out more, read the latest magazine online at http://latestissue.yourwellness.com or visit the gateway to living well at http://www.yourwellness.com.