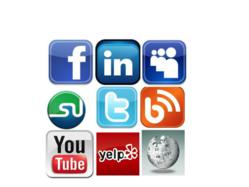 "Social Media Customer Care broadens our lead in retail solutions," Russell Thomas, Metasource.
Bristol, PA (PRWEB) March 28, 2013
MetaSource, LLC, a privately-held business process solutions company, announced today that it has renewed its contract with one the leading U.S. grocery store chains to support the loyalty programs for multiple banners across more than 1,000 stores. "MetaSource has worked with this premier client since 2005, and this contract will continue the relationship for at least three more years", according to MetaSource's Vice President of BPO Solutions, Russell Thomas, "helping our client grow sales and market share and better differentiate their banners from its competition."
MetaSource will perform loyalty program enrollment from paper and web, database maintenance including deduplication, householding, and address hygiene, and fulfillment of program cards and mailers while expanding the relationship to also meet the grocer's objective of improved deliverability of its reward program offers and communications via email.
"Eight years into this relationship, MetaSource continues to introduce fresh ideas and new approaches by focusing on what's important to clients and developing best practices in enrollment, deliverability, and customer care. One client recently told us a single innovation led to a 42% increase in email deliverability. MetaSource has been able to lead the Retail and Grocery industry for years", added Thomas.
"Our recent launch of Social Media Customer Care should help us broaden our lead in digital customer care by integrating social media monitoring and engagement with traditional inbound customer care. This program is designed to produce customer care, acquisition, and win-back opportunities by providing real-time customer care related to relevant posts from the entire social stream, not just a client's Facebook page or Twitter account."
About MetaSource
Headquartered in Bristol, Pennsylvania, MetaSource is a leading business process outsourcer (BPO) of enrollment solutions, U.S. customer care, and content management solutions serving clients throughout the United States. Visit http://www.metasource.com for more information or contact Russell Thomas, VP of BPO Solutions at 862-209-4755 / rthomas(at)metasource(dot)com.