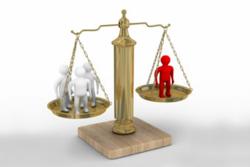 John Tiley, the founder of the What's Right Group says "We think that Access-to-Time is a great addition to the What's Right Group and their contribution will go a long way in achieving our goals"
Somerset, England (PRWEB UK) 26 March 2013
Access-to-Time, the leading provider of uAttend timekeeping software in the UK, has announced that it has joined the prestigious What's Right group of businesses as a Trusted Partner. What's Right is a group of hand-picked, local businesses that are selected solely based on their transparent and upright practices and honest business ethics. Each of these select organisations has a history of diligence and being proactive along with committing to donate a proportion of proceeds from the business generated within the What's Right group to good causes.
The What's Right platform is used to raise funds for a number of good causes by introduction. The chosen good cause promotes the use of one of What's Right Trusted Partners, as an alternative to existing suppliers of a business or group of individuals,thereby generating funding for the good cause but not burdening the client with any extra cost. What's Right's Trusted Partners are hand-picked after a careful evaluation of their business policies and ethics along with making sure that they possess the skill and expertise to provide complete sets of solutions to the clients. As part of its Corporate Social Responsibility, Access-to-Time has joined forces with What's Right in aiding them to achieve their goal of raising £1M for the selected causes.
Commenting on the induction of Access-to-Time as a Trusted Partner business, John Tiley, the founder of the What's Right Group had this to say, "We have been aware of Access-to-Time for some time and are really impressed with their vision and work ethics. When Alastair Slade indicated that his organisation would like to join our group of businesses, we were thrilled as we respect their business practices. We think that Access-to-Time is a great addition to the What's Right Group and their contribution will go a long way in achieving our goals."
Access-to-Time has burst on to the employee time tracking scene with a bang and has become one of the most trusted names in automated workforce management solutions. This has mainly been due to the effectiveness, affordability, and the ease of access provided by the solutions marketed by Access-to-Time. Small and medium enterprises usually face a multitude of accuracy and efficiency issues in recording and processing their wage and hour data. UK businesses now have the opportunity of benefiting from the automated, cloud-based time tracking solutions using uAttend and streamlining their payroll operation.
Businesses operating with manual processing of payroll face a number of problems at each pay cycle as the process is prone to inaccuracy and human error. As different employees have varying hourly pay and overtime structures, the time consumed in preparing wages is substantial for each pay cycle. Furthermore, businesses end up on the losing side as a result of human error and inaccuracy, not to mention the time theft. Not anymore, now Access-to-Time customers can subscribe to uAttend time tracking software and transform their payroll into an efficient, error-free process in a matter of a few hours.
Access-to-Time is building on its outstanding results and are able to use the What's Right platform to not only offer stress-free workforce management solutions to its clients but also offer its share in creating a better society by helping the causes supported by the organisation.
Access-to-Time, based in Somerset, helps businesses and organisations to save time and money by efficiently managing their workforces' attendance using powerful Time and Attendance (T&A) systems. The company is working to change the way we do T&A.
Access-to-Time provides computerised T&A systems plus expert advice and reliable on-going support to employers from all types of businesses and organisations who are managing 5 to 5000 plus employees. Its clients enjoy stress-free monitoring of working hours and absences, time-savings and reduced payroll costs, with savings of at least 2 per cent of payroll being demonstrated when a T&A system has been implemented.
For further information please contact:
Jacqui Southway
Crackerjac PR
Tel: 01454 201869 / 07747 804703
Alastair Slade
uAttend/Access-to-Time
Tel: 01761 410015 / 07714 898902