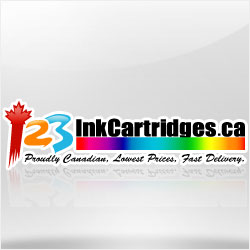 Montreal, Quebec (PRWEB) March 26, 2013
One of the premier online retailers made the announcement earlier in the week that they are adding a full line of Tiger PWL thermal carafes to their rapidly growing product inventory. This latest addition is an attempt by the company to keep up with the latest products that meet the personal and business needs of consumers across North America. 123inkcartridges.ca began offering the Tiger stainless steel thermal carafes in a wide variety of sizes which range from 0.6L to 2.0L in capacity.
The company chose several different models of the Tiger brand thermal carafes to make available through their online store. Consumers have several different types of carafes to choose from. Each of them is made of stainless steel and is designed to maintain the warmth of liquids for a substantial amount of time. Each carafe is constructed of light weight materials and has a specially designed stopper which can be taken apart for easy cleaning. The spout is designed to be drip free and a simple lever makes it easily opened using only one hand.
The online store is dedicated to making each shopping experience a good one for customers. Consumers can view all of the available products online at: http://www.123inkcartridges.ca/catalog/search?q=tiger+carafe. They will find the store has a large inventory which is comprised of a wide variety of products. Customer service personnel are available to help consumers make their selections or answer any questions that they may have about products and services.
About 123inkcartridges.ca
123inkcartridges.ca is a Canadian based online retailer who offers a wide variety of products to consumers. When the company first began they only offered customers printer ink and toner cartridges. The company founders desired to provide consumers with only high quality products but also wanted to make them available at affordable prices. The company soon expanded to include a plethora of other items to customers across the US and Canada. Their full line of over 10,000 products can be viewed online at: http://www.123inkcartridges.ca. The company houses their inventory in warehouses that are kept fully stocked so that products can be shipped and delivered in a timely fashion.