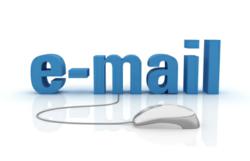 Atlanta, GA (PRWEB) March 27, 2013
A-1 Express, a leading same-day courier service, messenger and transportation services throughout the US, announces safe e-mail entry for special coupon discounts. The announcement comes in an effort to provide superior value-added services within a secure environment via technological capabilities that promote client loyalty, confidence and promote sales growth. A-1 Express pursues to be the best choice for same-day courier solutions nationwide.
A-1 Express offers special coupon discounts to their customer quote requests on their comprehensive website. Once a client submits their request with their e-mail address, they will automatically receive the special coupon discounts. The initial coupon received will be if the customer places their fist courier delivery within the next 7 days, they will receive $5 off. Within the automated response, the customer receives a coupon code, which is placed in the reference field within their order request. The $5.00 discount will then be deducted from their final charge. The special coupon discounts can only be used with orders online.
A-1 Express possesses e-mail entry services that have been secured and powered by GoDaddy extended verification systems. This is the highest level of protection and storage for volumes of data over the internet. Account holders and one-time customers can be confident their information is given within a safe environment. From home addresses to e-mail addresses, A-1 Express provides the protection their customers require. Also, e-mail addresses and other contact information is only used for A-1 Express discounts and service use. All information is considered confidential and not given for telemarketing use.
A-1 Express Incorporated is a leader in same-day delivery, messenger, distribution, and transportation services nationwide. From small packages to palletized freight, A-1 Express provides superior delivery services on-time and fast. Based in Atlanta, Georgia, A-1 Express has a daily growing list of over 1,500 clients, including many Fortune 500 companies nationwide.