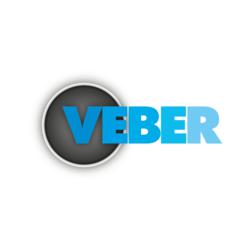 We have evolved a plan for enhancement of the website which will better reflect our product set and streamline online ordering.
Watford, UK (PRWEB UK) 28 March 2013
As a longstanding player in the UK web hosting and cloud industry, Veber looks to keep its product portfolio well versed in the latest technology trends and hardware. The company's charter, The Veber Promise, speaks of top tier connectivity and data centres as well as best of breed hardware and an impressive, insurance backed 100% Service Level Agreement. No mean feat to achieve in the current industry climate where the last year has seen Apple's iCloud with its share of problems and where even cloud provider giants such as Amazon have struggled to ensure uptime.
Veber, therefore, are keen to communicate their product information effectively through their website. Hence, says CEO Tim Poultney, the upcoming website upgrade. "The Veber website has been the main portal for information about our product offering since its launch in January 2011. In the past two years we have listened to our clients, taken into consideration the developments within the UK hosting industry and have evolved a plan for enhancement of the website which will better reflect our product set and make online ordering of our hosting packages a much more streamlined process."
The website enhancement will see its first release in Spring 2013 with a new web order process which will enable the online purchase of three Dedicated Server and three Cloud Virtual Server packages with a choice of appropriate Additional Services including Cloud Backup, Firewalls and Anti-Virus Software. The core Dedicated Server specification will remain with Dell Blade Servers whilst Veber's core Cloud Server specification will continue to run with VMware vSphere Hypervisor. Veber will also launch its Resource Base where you will find an archive of previously available knowledge articles as well as new Dedicated Server, Cloud Virtual Server and Cloud Backup related articles. The Veber blog will house the team's perusals of industry news as well as information on company developments.
The Veber team are proud of the personal service they offer their clients and are keen to impress that the website enhancement program is not designed as a diversion from the value of getting in touch. "Certainly not, " says Tim Poultney. "The majority of our business is the provision of highly customised hosting solutions which evolve through great customer service and regular communication. That level of involvement, where needed, is one of our fortes from the moment a client gets in touch. The website enhancements will facilitate online purchasing but will also allow easy access to the team where further discussion is necessary."
The Veber team can be contacted at:
Veber
Unit 13 Shakespeare Industrial Estate
Watford
Herts
WD24 5RR
020 3468 7000
contactus(at)veber(dot)co(dot)uk