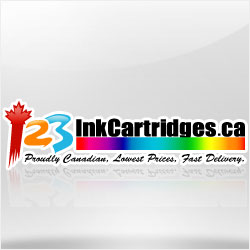 Montreal, Quebec (PRWEB) March 28, 2013
The online retailer, 123inkcartridges.ca recently expanded their inventory to include the Tiger Microcomputer Controlled Rice Cooker. This unit is constructed in Japan and has a capacity of 5.5 cups. The online company continues to place additional products on their inventory which they feel are interesting and useful to consumers who frequent their online store. The company offers products like this high tech rice cooker to consumers along with a one year repair plan.
The rice cooker is one of the latest products to incorporate the use of computer technology into its design. The control panel is equipped with an easy to use interface so that contains the most common functions preferred by users. The rice cooker manufactured in Japan has seven menu selections to choose from including steaming. It will also stay in "warming" mode for up to 12 hours. It uses the modern flat heater to cook rice to perfection. Consumers have asked for more items such as this which contain removable and washable parts to make clean up a much easier task.
The wide variety of products that are being made available to consumers from 123inkcartridges.ca can be viewed online at http://www.123inkcartridges.ca/accessories-product/JBA_T10U.html. Online visitors can view the rice cooker along with many different products that are designed to help in the home's kitchen.
About 123inkcartridges.ca
When the Canadian based company, 123inkcartridges.ca was first established the intent was to provide consumers across North America with high quality printing supplies at reasonable prices. It did not take long until their online customer base began to grow until they were the number one printer ink and toner cartridge supplier for Canada and the US. The online retailer soon added full lines of computer related products and accessories for all of today's modern digital and computerized devices. More recently they began offering a wide variety of home accessories and digitized small appliances to their growing inventory list. Consumers can view their inventory of over 10,000 products at their online store by going to http://www.123inkcartridges.ca. The online computer supply company has an exceptional customer service department to assist consumers with their purchases.