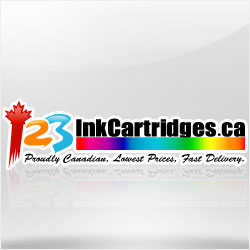 Montreal, Quebec (PRWEB) March 29, 2013
Canadian based online store 123inkcartridges.ca announced earlier that they just added a wide variety of StarTech products to the rapidly growing list of products they now offer to North American consumers. StarTech offers a wide variety of computer accessories which consumers are in need of for their computers and other high tech devices. Some of the StarTech items include Ethernet and HDMI cables, dual outlet wall plates, as well as various types of adapters and converters. Consumers will find that there are several options and a wide variety of items which can be used in connection with computer technology.
The online store, 123inkcartridges.ca offers many computer and printer based accessories to its customers. These new additions to their expanding inventory are an attempt to keep up with the growing needs of consumers who use various types of digital and computer equipment. The items are representative of the types of products which are needed to hook computers up to other digital devices.
Customers will find the online distributer carries a wide variety of computer and printer related products. The latest addition of StarTech products along with many their entire product inventory can be viewed at their online site by going to http://www.123inkcartridges.ca/catalog/search?q=StarTech. Consumers will find the site easy to navigate as well as a very helpful customer service department which can assist with any questions or issues consumers may have while visiting their store site.
About 123inkcartridges.ca
123inkcartridges.ca is a Canadian based online store which began by simply offering customers great prices on printer ink and toner cartridges. They soon realized great success since they offered only high quality products at affordable prices. So the company branched out and began to offer consumers some computer related items as well as other accessories for both printers and computers. The company continues to expand its product list to try and meet the growing demand of consumers. They have an in house inventory of over 10000 products located in Canada. They ship products to various locations across the United States and Canada.