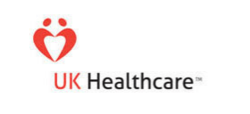 Once Bolton Young Person's Housing Scheme had the backing of UK Healthcare, other big names followed.
(PRWEB UK) 28 March 2013
A leading health cash plan provider, UK Healthcare, has been credited with helping Bolton Young Persons Housing Scheme to flourish, through a pioneering charitable donation.
Bolton Young Person's Housing Scheme provides supported accommodation for people aged 16 to 25 who are homeless or in special need. A drop in service is also maintained which offers a source of help and advice to young people during difficult periods of their life; where support may be in short supply.
This not-for-profit organisation relies upon donations to provide these services, but during the early stages of the charity's development, significant backing from major British companies was not forthcoming. Before long the housing scheme was forced to carry out unavoidable cut backs, which included shutting down its drop-in service entirely.
It fell to UK Healthcare to champion the BYPHS cause, and offer a sizeable donation to the charity, which not only provided a much-needed cash boost, but also demonstrated confidence and support for the fledgling scheme. Once Bolton Young Person's Housing Scheme had the backing of UK Healthcare, other big names followed and the charity has thrived with the support that they have received.
Not only have Bolton Young Person's Housing Scheme been able to reinstate their drop-in service, they have also been able to expand with two new branches; making it even easier for Bolton's young people to get the help that they need during a difficult time. Drop-ins are extremely important because most of the homeless young people that the charity provides accommodation for live alone and can suffer from loneliness. The BYPHS drop in service allows easy access to a friendly face and a range of information and support at a difficult time.
Maura Jackson, Director of Bolton Young Persons Housing Scheme is in no doubt that UK Healthcare's faith and willingness to back the charity financially was a major factor in making the BYPHS drop in service a possibility.
She said: "UK Healthcare was the first major organisation to consider Bolton Young Persons Housing Scheme and take a chance by backing them with a significant amount of money. Their support was crucial in helping BYPHS to secure funding from other major organisations that were encouraged by the example set by UK Healthcare and convinced to come forward with donations of their own."
UK Healthcare specialise in providing personal and corporate health cash plans which allow plan holders to claim cash back in respect of treatments such as dental and optical work, prescriptions, and hospital stays. UK Healthcare is renowned for ongoing charity work, and during a record breaking 2012 the company provided financial backing to a variety of healthcare charities, including the Bolton Young Persons Housing Scheme.
The company gave in excess of £56,000 to charity in 2012, and work is already underway to beat this figure in 2013.
Show your support for Bolton Young Persons Housing Scheme by heading to their official site today and making a fast and simple donation, and head to the UK Healthcare site to find out more about health cash plans which are available for as little as 28p per day.