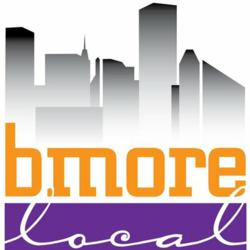 Community Events for Local Professionals with a Twist
Baltimore, MD (PRWEB) March 27, 2013
"Community Events for Local Professionals with a Twist"
"B.more Local" is an event series that revolves around supporting local businesses, local nonprofits and the residents of Baltimore coming together as one!
Mark's son, Adam Van Bavel, 2012, 2011 & 2010 Baltimore City Paper Readers' Poll "Best Do-Gooder" has partnered with GiveCorps, Baltimore Means Business, Yelp Baltimore and other great local businesses to bring Baltimore a monthly event series like no other.
As the name suggests, these events are all about supporting the community while working towards a better Baltimore. Tickets are $10 online and $15 at the door with all profits going Moveable Feast.
Moveable Feast provides nutritious foods and other services in order to preserve quality of life for people with HIV/AIDS and other life-threatening conditions.
Participants receive great local beer from Union Craft Brewing and eats from Woodberry Kitchen as well as local fresh oysters from Hollywood Oyster Company!
Situated along the Jones Falls river, in the historic Woodberry neighborhood of Baltimore, the Union Craft Brewery makes good beer and good company. With reverence for tradition and place we brew beers that unite old and new ideas, the science and craft of brewing, and boldness and balance of flavor.
Woodberry Kitchen relies on longstanding relationships with the growers of the Chesapeake to provide the ingredients that nourish and delight our guests. At our table, you join us in supporting sustainable agriculture that respects the abundance and traditions of the region while helping to ensure its future.
Hollywood Oysters are grown in the heart of the Chesapeake Bay, in St. Mary's County, Maryland - the home of the national oyster shucking championship. Our waters - in Hollywood, Maryland - grow an oyster that we are confident will be a favorite with you and your customers - It's all about the oyster!
Pixilated Photobooth, the most photogenic photo booth ever created will be documenting the evening: getpixilated.com
Events are hosted monthly at different locally owned businesses in and around Baltimore. Every event aims to show the unique diversity in businesses, causes and residents that makes Baltimore "The Greatest City in America". The events will be held both in Baltimore City and Baltimore County.
More Info: bmoreevents.com