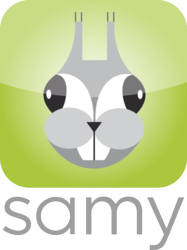 The SAMY network gives us an immediate mobile presence without the time and costs associated with building our own app.
Tuscon, AZ (PRWEB) March 27, 2013
InnSuites Hotel & Suites, a hotel chain offering outstanding accommodations at award-winning value, announced today that it has joined the SAMY mobile marketing network. SAMY, provided by MobileBits (OTCBB: MBIT), is an award-winning, patent pending, mobile marketing and loyalty marketplace that enables InnSuites Hotel & Suites to immediately offer deals and rewards to mobile customers looking to stay at any of its hotels throughout Arizona, New Mexico, California and Texas.
"We understand the needs of our consumers and being able to deliver them relevant, timely and location based information through their mobile devices. The SAMY network gives us an immediate mobile presence without the time and costs associated with building our own app," said Jim Green, Director of Operations for InnSuites, Inc.
SAMY is a leading direct marketing and engagement network that enables businesses to engage customers with their sales and marketing initiatives such as point of sales (POS), gift cards, offers and loyalty programs through one, synchronized mobile platform.
"We welcome InnSuites Hotel & Suites to the of the SAMY network," said Dan Miller, CRO of MobileBits. "The local hospitality industry has the potential to leverage mobile as a key channel for customer relationship building. A network like SAMY, which brings together all of the critical pieces involved in mobile marketing, can help these businesses reach the broadest audiences of consumers at the right time and place."
Local malls have provided consumers with an optimal shopping experience; a central location to streamline browsing, searching and buying products. SAMY translates that same optimal shopping experience onto a mobile device – the 'Mobile Mall'. SAMY provides consumers with a single application from which they can connect with merchants, view special offers, receive general product information, integrate loyalty programs, make in-app or in-store purchases and earn rewards.
To learn more about Innsuites Hotels, Inc. visit http://www.innsuites.com.
To join SAMY, visit http://www.samy.net.
About Innsuites Hotels, Inc.
InnSuites Hotels, Inc. (formerly known as Realty Hotel Lessee Corp.), owns the InnSuites trademarks and provides trademark services to 11 hotels. InnSuites Hotels, Inc. also manages 9 hotels (5 owned by the trust). Through our ownership and control of the RRF Operating Partnership, we own and operate InnSuites Hotels in Tucson (2), and Yuma in Arizona, Ontario (Los Angeles) in California, and Albuquerque in New Mexico with a total of approximately 843 studios and suites. Eleven hotels are operated under the InnSuites name. Seven of the hotels are also marketed as "Best Western InnSuites Hotels and Suites."
About MobileBits™
MobileBits Corporation is a global technology company that strengthens relationships between companies and their audience by enabling exceptional digital experiences. Our direct mobile marketing network 'SAMY' delivers valuable touch-points to mobile devices, which, in turn, drives engagement and loyalty to maximize revenue. Products include SAMY, SAMY4ME and PRINGO CONNECT. Key accounts are McDonalds, Spar, Extreme Pita, Mucho Burrito, plus many others.