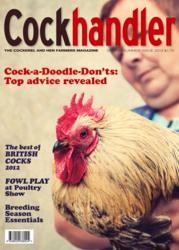 London, Great Britain (PRWEB UK) 27 March 2013
After winning Gold at the 2012 DMA Awards for Best Design and Art Direction late last year, the Untouchable Covers campaign from Lürzer's Archive, the leading professional magazine for outstanding advertising worldwide, won four Golds at the "Best Awards" and one "Creative Circle Award".
Untouchable Covers was awarded last Friday (8 March) four Golds at the Best Awards in the categories best art direction, best business-to-business campaign, best small budget campaign, best creative direct marketing. The campaign was also awarded a Merit in photography. The Best Awards are awarded by the Marketing Agencies Association (MAA) to recognise the best of British marketing.
In addition, the creative covers won yesterday a Creative Circle Award in the Design category. Creative Circle is the oldest established awards body in Great Britain. A jury of creatives recognise great ideas, fresh thinking and craft.
Leo Burnett/Arc London's Ben Gough came up with the idea for Untouchable Covers when people kept stealing his copy of Lürzer's Archive. The anti-theft sleeves hide the magazine behind fake covers with names such as Spreadsheet Enthusiast, Bucket Collector, Doily News, Account Man Monthly, De-Worming World, and Cock Handler.
"We are proud that the campaign made such an impression on the jurors at three British awards. Lürzer's Archive is arguably the most stolen magazine in ad agencies around the world and we are happy that Ben Gough had the great idea to create Untouchable Covers", says Christian Lürzer, CEO of Lürzer's Archive.
The Best Awards jury commented: "It was a brilliantly written, fantastically shot, small budget, humorous and a very stand-out piece of work that really captured the market and achieved great results. We all know that the advertising community is the most cynical of audiences, so it wasn't just a brilliant piece of work but it also cut through to them."
The campaign was promoted at Cannes Lions 2012 advertising festival. The covers were handed out to new subscribers.
About Lürzer's Archive
Lürzer's Archive is the bimonthly magazine for unusual advertising from all around the world. It publishes ads, posters, TV commercials, digital and interactive advertising. Editor-in-chief is Michael Weinzettl; CEO of the publishing house is Christian Lürzer. The magazine is – since the foundation by Prof. Walther Lürzer in 1984 – worldwide regarded as one of the most important information and inspiration source for advertisers.
It is sold in 68 countries as subscription as well as in specialised bookstores and newsstands. Furthermore the magazine can be read as digital version on iPad and iPhone. It worldwide reaches more than 150,000 readers per issue. Subscribers have via http://www.luerzersarchive.com access to the online archive with more than 65,000 pictures and video files.
Since 2004 Lürzer's Archive publishes the "200 Best" series. The volumes release in regular distances remarkable work from the areas of advertising photography, digital artists, illustration and packing design.