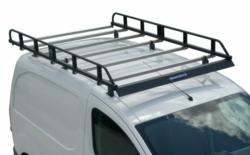 We are delighted to secure someone of Peter's calibre. His experience is worth its weight in gold and should transfer well to our company, his knowledge of the vehicle industry is second to none
Bolton, Lancashire (PRWEB) March 26, 2013
Peter Sale has been offered the position of Business Development Manager. He will be working for both the van racking specialists, Vanliners and sister company Commercial Fleet Management specialists, Rye Motors.
His main role is to further increase sales from larger fleet customers and rentals as well as help keep their existing customers happy and promote new product ranges.
Peter brings with him a wealth of experience previously working for blue chip companies Citroen and G Capital where he had similar responsibilities and roles.
Mr. Sale started at the Bolton based company on the 1st of March and is already helping to win new business. In only a few weeks he has helped the van racking retailer secure new contracts with several UK companies including local councils and a large building firm.
"We are delighted to secure someone of Peter's calibre. His experience is worth its weight in gold and should transfer well to our company, his knowledge of the vehicle industry is second to none" said Shaun Taylor Sales Manager of ply lining specialists, Vanliners.
"I'm thrilled to join Vanliners and I've been keeping an eye on their progress for some time. When I saw the job advertised I couldn't wait to submit my application" said Peter, Business Development Manager for the van ply lining manufacturers.
"After my second interview I had a really good feeling about the job and had my fingers crossed it would be good news. When I received confirmation I was delighted to be starting and getting involved in ply lining for vans sales and promotion" added Peter.
One of the first contracts Peter won was something a little different for Vanliners. It involved completely kitting out a 100% electric powered vehicle with van racking, flooring and specialist roof ladders.
The van was converted for Hyndburn Borough Council.
Founded in 1974, Hyndburn was voted the 10th best council in the Times' 'Best Public Sector Places to Work' and made it to the Times Best Companies Guide.
The vehicle converted was a Renault Kangoo ZE van which runs on electric using special batteries.
The van also qualifies for the government incentive PiVG (Plug-in Van Grant).
Private consumers and businesses with a UK address can claim the Plug-in Van Grant when purchasing a qualifying ultra-low emission van and registering it for the first time in the UK.
Vanliners other appointment is Adam Foster who has joined the sales team. Adam's responsibilities will include processing orders which will include a wide variety of vehicle related products like van security, van flooring or van conversions.
Adam's background is also in sales, previously working in financial sales and later overseeing the sales of North West based businesses.
He began his employment on the 1st of March along with his colleague Peter.
"Adam was another key appointment for us, after his first interview I knew he would be perfect. He has a great attitude and an infectious laugh, which will really help him build a bond with our customers on the phone" said Shaun.
"He has already built up some great relationships with our regulars" added Shaun.
"I'd always fancied working in the motor industry and I knew I could use my sales skills there too. I've always been interested in vans and once I saw the job at Vanliners was available I couldn't wait to apply" said Adam.
Adam will be promoting new products to existing customers and new enquiries. Part of his promotion will involve making customers aware of Vanliners discount scheme.
The discounts are available for new customers who place a second order; it involves using a unique code which is displayed on their first invoice.
"Having the option to discount will make my job a lot easier and as it is available to people who have already bought from us means that a lot will take advantage of the offer" commented Adam.
Established fifteen years ago in Bolton, Lancashire Vanliners have grown rapidly and quickly become the market leader in ply lining for vans and commercial vehicle products.
"Delighting our customers is the reason we are so successful," says Shaun Taylor, Sales Manager at Vanliners
"A lot of our business comes from referrals so we know we are doing something right" he added.
SEO Press release by Bolton Web Design Company - Vizcom