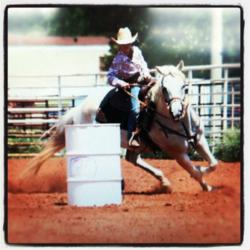 Midwest City, OK (PRWEB) March 26, 2013
About half the population has one leg shorter than the other, a trait that is often neither diagnosed nor corrected (1). Leg length discrepancy ("LLD") often develops in children. Many will naturally and unknowingly compensate for the differential in length, resulting in pain and an uneven gait. Regional Physical Therapy, located in Midwest City, Oklahoma, recently provided post-op therapy for a young girl who underwent surgery to correct the length of her legs. The clinic effectively relieved her of her pain and stiffness.
Problem: 9-year-old patient Morgan suffered from uneven leg length as a result of a growth defect. One leg was significantly shorter than the other, causing her to walk with a limp. She endured a bone-lengthening procedure which left her with four metal rods inserted into one femur. The patient needed physical therapy to regain strength and mobility, both after the rods were put into her leg and then when they had been taken back out.
Treatment Plan: Morgan arrived at Regional PT with pain and stiffness in the leg. Regional PT staff used both manual and passive therapy techniques to restore motion and strength. Those methods included stretching exercises, mobilization of the kneecap, and the application of heating pads and cold packs. Regional PT staff implemented a hands-on approach, and applied pressure to muscle tissue and joints to encourage movement and flexibility.
Result: After 8 weeks of therapy, Morgan's pain was reduced dramatically and her stride had improved. She was also able to return to her favorite activity, riding horses.
Upon completion of therapy, Morgan remarked, "Regional [PT] made me feel so much better. I can finally walk without limping and ride my horses again."
Morgan was referred to Regional PT by a former patient who had completed post-surgery rehabilitation at the clinic. This former patient had worked with Vicki Buchanan, owner of Regional PT, with similar exercises and hands-on therapy.
Along with post-op rehabilitation, Regional PT offers services which include manual and aquatic therapy, on-site physical therapy, and massage services. Regional PT therapists have over 50 years of combined experience, and offer individualized treatment plans that bring results.
For more information, visit http://www.regionalpt.com.
About Regional Physical Therapy, Inc.
Based in Midwest City, Oklahoma, Regional Physical Therapy, with over 50 years of combined experience, treats patients with tailored, comprehensive treatment plans which are designed to fit individual needs. Regional Physical Therapy was founded in 1993 by owner Vicki Buchanan, who attended the University of Oklahoma Health Sciences Center and graduated with a degree in Physical Therapy. Dedicated to the late co-founder Bruce Hawkins, the Bruce Hawkins Scholarship award was established by Regional Physical Therapy, Inc., in 2009 to give back to the profession that Bruce was dedicated to advancing. The Bruce Hawkins Scholarship has been awarded to Oklahoma University students who show outstanding leadership characteristics and embody the spirit of dedication to the profession of physical therapy. Regional Physical Therapy uses the team approach to help patients regain lost function, with the purpose of providing high-quality physical therapy services to the community. For more information, visit http://www.regionalpt.com.
(1) Mitchell, Deborah. "Uneven Leg Length May Cause Knee Osteoarthritis." Examhealth.com. N.p., 1 Apr. 2010. Web. 14 Mar. 2013. emaxhealth.com/1275/97/36250/uneven-leg-length-may-cause-knee-osteoarthritis.html.