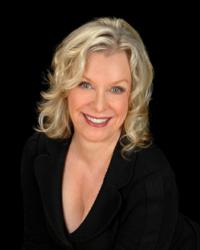 This research will help marketers tap the potential in their best customer prospects: the online affluent shopper.
Stevens, PA (PRWEB) March 28, 2013
For businesses targeting high-end shoppers, having a robust, engaging and sticky website, as well as a proactive social media and mobile platform, is no longer an option, but a necessity. That is because high-end consumers have fully integrated the internet into their luxury lifestyles and are increasingly using mobile as a means to engage online, according to a new study entitled Affluents Online about the online habits and usage of affluent consumers from Unity Marketing.
In a survey among nearly 1,000 affluent consumers (avg. income $248.9k) Unity Marketing found that 98 percent of those surveyed used the internet to shop and make purchases in the three-month study period. They spent on average $3,702 on their high-end online purchases and spent about 5 hours per week online conducting shopping-related activities.
But Pam Danziger, president of Unity Marketing and lead researcher in the study said the affluents use of the internet for buying goods and services, to research purchases, for travel and dining reservations, for social networking and other uses such as news, banking, bill paying and watching videos didn't change significantly from 2011 to 2011. What did change dramatically is how affluents choose to access the internet and increasingly that is through mobile devices.
"Affluents use of mobile devices has more than doubled in only one year. In 2012 more than half of all affluents said they use mobile devices for shopping research; travel and dining reservations; news and information; social networking and banking and videos. Further nearly 40 percent used their mobile devices to make a purchase, while nearly doubled from 2011 when only 22 percent purchased via mobile," Danziger explains.
Demographics distinguishes the most active affluent mobile users
The new study also found that age is the biggest determiner of their use of a mobile device in powering the affluent consumers' luxury lifestyle. Danziger says, "Young affluents (under 45 years of age and incomes of $100k or more) are far more active using mobile devices in all major categories. A majority or more of the young affluents report having used a mobile device in the past three months to make a purchase, research a purchase, make travel or dining plans and reservations, to get news and information, for social or professional networking, for banking, bill paying or watching videos."
By contrast only about one-third of mature affluents (45-70 years and incomes $100k or more) have used mobile devices in any of these ways, with fewer than one-fourth of mature affluents using a mobile device to make a purchase, to do banking or to watch a video.
Danziger concludes, "The message for marketers that want to attract the affluent customer to their brand, their store, their restaurant, travel destination or service is to make mobile media a integral part of their marketing and branding strategy. Affluent shoppers aren't about to go backwards, rather they will continue to rapidly integrate mobile into their luxury lifestyles. Marketers need to be on the same page, or rather the same web page, with their target high-spending customers."
More about the study Affluents Online
This study reveals how affluents use internet, social media and mobile apps in support of their luxury lifestyles so that marketers can develop strategies to use these marketing and branding tools most effectively. It answers these critical questions for planners and managers and suggest strategies and tactics they can use to develop deeper online relationships with the high-end affluent consumers:

How often do affluent consumers use the Internet in support of luxury goods and services purchases, what they buy online, how much they spend?
When do they turn to the Internet and why they use it?
What are their favorite luxury websites and what specifically do they value about their favorite websites?
How do affluent luxury shoppers use social media to learn about luxury brands, share information about luxury brands, and connect with people with similar outlooks on luxury brands?
What turns them on about using the Internet for luxury purchasing and research?
What is the opportunity for luxury marketers to connect with their customers through mobile media?
About Pam Danziger & Unity Marketing
Pamela N. Danziger is an internationally recognized expert specializing in consumer insights for marketers targeting the affluent consumer. She is president of Unity Marketing, a marketing consulting firm she founded in 1992. Pam received the 2007 Global Luxury Award for top luxury industry achievers presented at the Global Luxury Forum by Harper's Bazaar. Luxury Daily named Pam to its list of "Women to Watch in 2013."
Pam gives luxury marketers "All Access" to the mind of the luxury consumer. She uses qualitative and quantitative market research to learn about their brand preferences, shopping habits, and attitudes about their luxury lifestyles, then turns these insights into actionable strategies for marketers to use to reach these high spending consumers. Unity Marketing is the voice of the luxury consumer for such clients as PPR, Diageo, Starwood, Tempur-Pedic, Google, Swarovski, Constellation Wines, Luxottica, Orient-Express Hotels, Italian Trade Commission, Marie Claire magazine, and The Conference Board.
Follow Pam on Twitter @ http://www.twitter.com/PamDanziger
Pam's latest book is Putting the Luxe Back in Luxury: How new consumer values are redefining the way we market luxury (Paramount Market Publishing, 2011). Her other books include Shopping: Why We Love It and How Retailers Can Create the Ultimate Customer Experience, published by Kaplan Publishing in October 2006; Let Them Eat Cake: Marketing Luxury to the Masses-as well as the Classes, (Dearborn Trade Publishing, $27, hardcover) and Why People Buy Things They Don't Need.