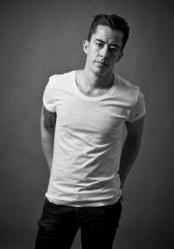 Travelling by air, land and sea, I hope to discover the secrets of the barber in different countries and cultures, using the social aspect of getting your hair cut to meet locals and travelers alike.
London, UK (PRWEB UK) 27 March 2013
With little money in his pocket and over ten years experience in men's grooming, Miguel is packing his scissors, razors and clippers, setting off on June 12th to create an interactive web-series, discovering the history and secrets of barbering worldwide.
Setting out to unite a community of barbers from across the globe through social media and film, Miguel will be connecting barbers from some of the most rural parts of the world with fellow tradesmen in the Western world.
The barbering trade migrated from the Middle East and over to Greece. The Greeks then introduced it to Sicily in 296 B.C where barbers became known as tonsors. A young man's first shave (tonsura) was a sign of coming of age, relating to how a son asks his father how to shave in today's world.
A trade that dates back to 3500 B.C, barbers have evolved from surgeons and dentists, to more recently, haircutters, shavers and ear cleaners with some even still practicing hair singeing.
Miguel, commenting on this exciting adventure, said:
"I've been told by so many clients over the years that my trade is something I could take anywhere in the world. I'm now really excited to be able to put this to the test. The truth is, everyone needs a haircut.''
"Since being awarded American Crew UK's Men's hairstylist of the year in late 2012 I have been overwhelmed with the support I have received from the vast community of barbers across the globe. I hope that this trip will allow me to unite barbers from very different walks of life."
The Journey is being part funded by co-sponsor and clipper manufacturer WAHL and also via a crowd funding campaign on Kick-starter offering haircuts internationally to raise enough cash to take a professional cameraman with him.
http://www.kickstarter.com/projects/1288453887/the-nomad-barber?ref=live
ENDS
For more information about The Nomad Barber's trip and for all media interviews, please call:
Miguel Gutierrez
+00(44)7709149231
Miguel(at)thenomadbarber(dot)com
http://www.thenomadbarber.com
http://www.youtube.com/thenomadbarber
http://www.twitter.com/thenomadbarber
http://www.facebook.com/thenomadbarber
http://www.youtube.com/watch?v=wv8enOWcMNs TRAILER
NOTES TO EDITORS:
WHO IS HE?
Miguel Gutierrez is an award winning barber hailing from Liverpool but residing in London
A seasoned traveler and Blogger
An avid Photographer and Videographer
WHAT IS HE DOING?
Travelling the world over one year making a web-series while discovering the history of barbering and male grooming
Trading haircuts for as many things as possible i.e food and board
Discovering new cultures and how this affects the approach to barbering across the globe
Using the social aspect of the barbershop to meet the real people from countries visited
WHERE IS HE GOING?
Europe, Asia, Australasia, North America, South America
Loose itinerary with regular updates via social media giving followers interaction throughout the trip
5 checkpoints - Turkey, India, Australia, America, Brazil
WHY IS HE DOING IT?
To see how far a trade can really take someone on the road
To create an online web series and later make a full length documentary or T.V series
To discover the history of barbering and male grooming