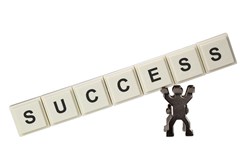 Dallas, TX (PRWEB) March 26, 2013
No matter how experienced a job seeker is in the IT industry, it is important to know how to answer those typical IT interview questions that will land the job. Peggy McKee recently met with with an expert recruiter in the IT industry, Jeff Lipschultz. Jeff is the owner of A-List Solutions, a recruiting firm in Dallas that works with technology candidates across the country.
Jeff offered insight from the IT industry standpoint and along with Peggy's experience as a Career Coach and Recruiter, Career Confidential has released a complimentary audio download that every IT job candidate should hear. Listen to the complete 30-minutes of IT Interview advice from Jeff Lipschultz.
IT professionals tend to be technical, which is their nature. Jeff has advise for IT job seekers how to answer those IT interview questions that are not directed to the the technical side. Questions such as "Tell me about yourself" are the ones the hiring manager wants to know what there about the candidate outside of work. However, the candidate should be prepared to answer question such as "Why would you want to work here?". These are the questions that the hiring manager is looking for a more technical response. How a job candidate answers these questions will show they are ready to jump in with both feet.
The conversation between Peggy McKee and Jeff Lipshultz is very informative and every IT job candidate can benefit from registering for this complimentary audio download before attending another interview. With the advise, tips and tricks that both Peggy and Jeff have to offer, job seekers in the IT industry will know how to answer those IT interview questions that can be a surprise.
The information that IT job seekers can get from Career Confidential is invaluable when it comes to knowing how to answer those IT interview questions. When IT job seekers know what to expect and how to answer before they arrive can make all the difference in getting a job offer or getting a "thank you for your time" letter.
To view Career Confidential's other upcoming webinars, you can view a schedule of upcoming events here:http://careerconfidential.com/training-webinars/
###
Career Confidential is committed to getting the unemployed back to work in 2013. After assisting over 10,000 people get a job, Career Confidential has set a goal to get 10,000 more people their dream jobs in 2013. Career Confidential exploded in 2012 with a 94% growth rate over 2011 in a down economy.
Based in Texas, Career Confidential specializes in the techniques and tools needed for a job search to be successful. This product is a customized and proven system that gives job seekers the power they need to nail the job they want.
With the guidance of CEO Peggy McKee and CTO Carl Chapman, two nationally recognized experts in the field of job search training, Career Confidential was founded in 2009 so that the original product, The 30/60/90 Day Business Plan, could be distributed more widely among job seekers across the world. From that one product, they now offer over 30 products that teach techniques and tricks to help every job seeker to land that perfect job.