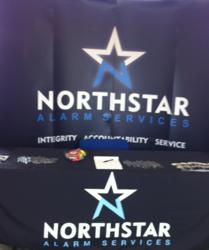 I continue to see the fruits of my labor month after month, year after year.
Orem, UT (PRWEB) March 30, 2013
As classes are winding down and summer quickly approaches, many students are looking for summer jobs. Each year, Utah Valley University - located in Orem Utah - hosts a summer job fair each year to help their students find the best opportunities. NorthStar took advantage of this opportunity to try and recruit the best and the brightest.
"It's hard looking for a job that is only a summer position," said Tate Awning, UVU student majoring in political science.
The fair generated plenty of buzz, NorthStar received several interested individuals. There was a constant and steady stream of students visiting the NorthStar booth and talking to the representatives.
NorthStar understands the needs of students who are looking to only work for the summer.
"The best part of working for NorthStar, is not only will you further yourself financially, but you'll be developing yourself personally in more ways than you'd expected," said Breton Stout, NorthStar regional manager. "These developments prepare you for your life long career."
The opportunities NorthStar offers are unlike any other company. The reps who go out and sell door-to-door have the experience of a lifetime. They receive unparalleled exclusive training; this boosts their success rate.
The reps also receive a residual income. This allows the reps to continue receiving a paycheck, even after the summer is over.
"When I started with NorthStar seven years ago, I was in college and I wanted a job that would generate passive income so I could focus on my studies during the school year," said Aaron Wagstaff, former NorthStar employee. "I continue to see the fruits of my labor month after month, year after year."
The job fair was a success for students and employers alike.
"We were able to talk to many students who would be great assets to our company," said NorthStar representative, Nick Nelson.