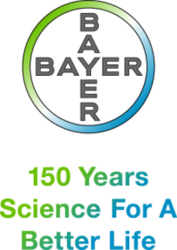 RESEARCH TRIANGLE PARK, N.C. (PRWEB) March 27, 2013
With the global population expected to reach 9 billion by 2050, agricultural sustainability has become a pressing issue for researchers at Bayer CropScience. In order to promote collaboration on responsible agricultural processes, for a third year, the crop science company teamed with NC State University's College of Agricultural and Life Sciences and Poole College of Management for Sustainability in Agriculture: A Bayer Executive Course. The three-day event, held in January at The Umstead Hotel & Spa in Cary, N.C., focused on developing thought leadership in sustainable agriculture, and featured guest speakers from highly-respected private and academic agricultural institutions.
Executives from agricultural corporations around the country, as well as growers and agricultural association members, were invited to learn about the latest trends in resource availability, environmental regulation and climate change currently affecting North American and global agriculture. The course also emphasized collaboration between these executives and top academic minds on the development of business models that embrace sustainable agriculture and promote safe and healthy ways to ensure that the food needs of a growing world population are consistently met. Topics of discussion included "Global Drivers for Agricultural Sustainability," "Innovation and Technology in Agriculture," "The Corporate Value of Sustainability," "Building Partnerships/Driving Business and Sustainability," and more.
"This is our third year presenting this course with NC State, and the discussion resulting from this course is promising for the future of agriculture," said Brian Hrudka, food chain manager for Bayer CropScience. "Sustainability in Agriculture: A Bayer Executive Course has allowed for the development of important conversations on agriculture, technology and business best practices that will drive farming's future and create agricultural solutions that will resonate on a global scale."
Executives from Walmart, MillerCoors, Land O' Lakes, and Cotton Inc., among others, were able to gain insight from public and private agriculture professionals, including NC State professors. Each panel and informational session was designed to equip attendees with the tools necessary to address sustainability in cooperation with scientists, researchers and professors for generations to come.
"Encouraging a strong relationship between the brightest business and academic minds is absolutely imperative to increasing agricultural productivity in a sustainable manner," said Dr. Tom Rufty, professor of crop science at NC State. "Through our collaboration with Bayer CropScience, we are able to work with executives to help each other become more responsible stewards of our resources through public discourse and technological innovation. The Bayer executive course is making great headway in providing a forum to discuss sustainable solutions to the world's food supply concerns."
A video on Sustainability In Agriculture: A Bayer Executive Course, is available at http://youtu.be/1aOPfAkSP68. To listen to a podcast with Dr. Tom Rufty, NC State professor of crop science, visit http://bit.ly/ZYk1X5. To listen to a podcast on the event with Dr. David Tarpy, associate professor of entomology and extension apiculturist at NC State, visit http://bit.ly/14vc6FB.
Related Resources:

For more information on Bayer CropScience, visit http://www.bayercropscience.us or check out the newly launched Bayer CropScience social media hub, connect.bayercropscience.us.
About Bayer CropScience
Bayer is a global enterprise with core competencies in the fields of health care, agriculture and high-tech materials. This year the company is celebrating 150 years of Bayer – consistent with its mission "Bayer: Science For A Better Life". Bayer CropScience, the subgroup of Bayer AG responsible for the agricultural business, has annual sales of EUR 8,383 million (2012) and is one of the world's leading innovative crop science companies in the areas of seeds, crop protection and non-agricultural pest control. The company offers an outstanding range of products including high value seeds, innovative crop protection solutions based on chemical and biological modes of action as well as an extensive service backup for modern, sustainable agriculture. In the area of non-agricultural applications, Bayer CropScience has a broad portfolio of products and services to control pests from home and garden to forestry applications. The company has a global workforce of 20,800 and is represented in more than 120 countries. This and further news is available at: press.bayercropscience.com.
Contact:
Media can utilize the hotline at 1-866-99-BAYER
(USA-BCS-2013-0096)
©2012 Bayer CropScience LP, 2 T.W. Alexander Drive, Research Triangle Park, NC 27709. Always read and follow label instructions. Bayer (reg'd), the Bayer Cross (reg'd) are trademarks of Bayer. For additional product information call toll-free 1-866-99-BAYER (1-866-992-2937) or visit our Web site at BayerCropScience.us.
Forward-Looking Statements
This release may contain forward-looking statements based on current assumptions and forecasts made by Bayer Group or subgroup management. Various known and unknown risks, uncertainties and other factors could lead to material differences between the actual future results, financial situation, development or performance of the company and the estimates given here. These factors include those discussed in Bayer's public reports which are available on the Bayer website at bayer.com. The company assumes no liability whatsoever to update these forward-looking statements or to conform them to future events or developments.