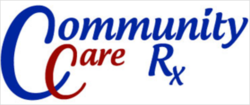 "At Community Care RX, our main goal is to work with our clients to help them provide the highest-quality care for their patients while reducing their costs," said CEO Hossam Maksoud.
New York, NY (PRWEB) March 28, 2013
Community Care RX (CCRX) has grown from an independent, neighborhood retail pharmacy to one that has locations in Brooklyn, Queens and Manhattan. It now works with long-term adult group homes, assisted living residences, hospice care facilities and skilled nursing facilities to provide a multitude of services with the type of care and attention you only get from a privately owned and operated business. It provides prescription assistance, medical equipment, consultation services and more.
The strength of Community Care RX comes not only from providing unparalleled customer and prescription services, but also from its ability to provide top-of-the-line medical and surgical equipment, and second-to-none consultation services and education programs.
"At Community Care RX, our main goal is to work with our clients to help them provide the highest-quality care for their patients while reducing their costs," said CEO Hossam Maksoud. "Our highly trained staff works with our clients to help them implement new and efficient clinical programs that improve their patients' quality of life. We also work to find the best cost-saving measures for our clients that allow them to save money while keeping their standard of care high. Given the current economy and state and federal budget cuts, this is more important than ever."
Community Care RX is a long-term care boutique pharmacy — it provides all of the same services of a national providers, but it does it with the attention and hands-on, personalized service you can only get from a private company.
Every Community Care RX staff member is always available to help clients. The CCRX pharmacists are just a phone call away. Every staff member is as accessible as can be and is happy to provide hands-on assistance for clients, from the CEO down to the person that delivers pharmaceuticals.
"We're going to be there with you every step of the way," said Regina Pinkhasova, the CCRX pharmacy director. "Our representatives work to coordinate all aspects of the new service. And we'll be there during the transition to help out however we can. Even after the new policy is implemented, our account managers will come to the facility for consultation, education and to help with any outstanding issues that may arise during the transition. We're here to help our clients any way we can during the transition. All of our transitions are seamless and give our clients the most advance technology available. It saves time for staff, reduces any possible medication errors and helps our clients save money. This is the future, and we want to make sure our clients are ready for it."
Community Care RX also provides many other services for its clients, including synchronizing a patient's medications so they all refill on the same day, providing vaccinations and making available specialists in diabetes and HIV. Community Care RX can help its clients select the dispensing and delivery program that best suits them. There are also prescription drug regimen reviews, which help clients reduce healthcare costs while providing significant health improvement for patients.
CCRX has many innovative programs for its clients. It has specialists to help patients manage diabetes, a nutritionists to help plan weight loss programs, exercise and wellness programs and a social worker to help families of patients.
In business for 20 years, Community Care RX develops strong ties with its clients and is there for all their needs. It has strong ties with many major pharmaceutical and medical companies. Always willing to support its clients, CCRX will be there to help with any transitions and will even help promote events their clients are sponsoring or hosting.
"It all comes down to what we can do for our clients and their patients," Maksoud said. "We're going to be there for you, no matter what you need. We provide personalized, hands-on service that you just won't get from a national company. Our business model has allowed us to become one of the fastest-growing long-term care pharmacies in the country. We listen, we're flexible and we always operate with integrity. We always live up to our name and will be there for our clients for years to come."
About Community Care RX
Located in Queens, New York, Community Care RX is a leading long-term care pharmacy serving the five boroughs and Long Island. Community Care RX specializes in personalized service that helps its customers increase their capabilities while making sure patients receive the top-of-the-line medical care that they need. For more information about Community Cares RX, visit http://www.commcarerx.com/contact-us.