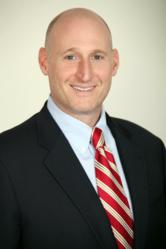 Chicago, IL (PRWEB) March 27, 2013
SDI (System Development.Integration, LLC), a leading systems integrator specializing in mission-critical technologies and infrastructure, announces that Jack Schenk, a seasoned sales executive in the safety and security industry, will join the firm as Managing Director of Business Development. Mr. Schenk will accelerate SDI's expansion into private sector clients, as well as build strategic partner relationships within the security industry.
Mr. Schenk brings 20 years of significant sales experience and deep knowledge of security operations to SDI, along with a track record of translating government solutions to the private sector. Jack comes to SDI after 15 years holding executive sales positions with leading security provider Securitas Security Services and most recently served as Chief Operating Officer at Securatex. Schenk is active in ASIS, IAHSS, Illinois Chiefs of Police, BOMA, and Special Agents Association and graduated with a Bachelor of Science (BS) from Loyola University.
"We have observed an uptick in private sector interest for the security technologies that SDI traditionally has offered to our government agency clients," said President and Chief Operations Officer Brian Diver. The decision to expand beyond government market comes on the heels of several recent private sector engagements, including evaluating a financial services organization's nationally-distributed command, control and call center environments to deliver enhanced security and operations benefits across the enterprise.
SDI's private sector approach dovetails with its domestic and international growth plans. SDI recently received investment by private equity firms LLR Partners and Monument Capital Group to fund its continued growth in through acquisitions and expansion of its footprint globally.
For more than twenty years, SDI has been the trusted technology provider for large organizations with public-facing critical operations. Focused on the state and local government market, SDI has a specialization in public safety and homeland security solutions, with deep experience in designing, building and operating state-of-the-art command centers, Physical Security Information Management (PSIM) systems, video surveillance systems, and various other technologies. SDI's client portfolio includes some of the nation's largest airport systems, water utilities, toll authorities, public school systems, 911 centers and public transit systems.
About SDI (System Development.Integration, LLC)
SDI is a leading systems integrator that delivers advanced technology systems and infrastructure for organizations with public-facing, critical operations. With substantial public sector experience, SDI provides vendor-independent advisory services, technology delivery and SmartSourcingSM managed services to our nation's critical environments to achieve a higher level of security, increase productivity and reduce operating costs. For more than 20 years, SDI embodies the technical breadth, depth of talent, and complex systems experience of a top-tier systems integrator - with a reputation of sticking with our projects until our obligations are met and our clients are successful. Visit us at http://www.sdienterprises.com.