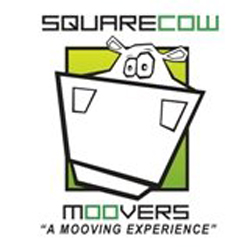 Austin, Texas (PRWEB) March 27, 2013
Getting a lousy review can cause a business owner to feel as if someone just threw a dozen eggs at the company's front window. It doesn't happen all the time. But when it does, what's the boss to do?
Wade Lombard with Square Cow Movers in Austin and Houston, TX says he's fortunate it's never happened to his bread and butter. But Lombard has some wise advice in case a store or service gets flamed by a disgruntled customer.
Here's his three-point plan. Almost words to the wise to any person who has felt the spurs from words:
" The next time you receive a poor review consider following my version of the "Stop, Drop & Roll," Lombard explains.
"First, stop. Don't respond immediately. The best advice I've received is to sleep on it. Waiting 24 hours can make all the difference."
The owner or Square Cow Movers continues, "Drop! Drop the prideful, defensive and harsh response. Let a trusted co-worker or friend read through your response before posting. Remember, taking the high road is rarely a bad idea."
Finally, let it go, "Roll with it. In the end, you can't control the opinions of your clients. Attempt to mend any valid issues this person presented through their review. Keep providing the best possible service and products. Do those things and the more affectionate reviews will exponentially multiply!"
Lombard knows a friend who freaked when his business got slammed online. Did what he calls "Deny and Defend." He cautions against such a tact, "... it will be a HUGE mistake!"
Some sage advise Lombard leaves us with when our company gets tagged by a patron holding a grudge, " No one is more annoying than the guy that yells "don't panic" during the most cataclysmic events. However, let me be "that guy" today. The next time you receive a poor review consider following my version of the "Stop, Drop & Roll that I talked about above."
He especially likes the quote from American author Ann Patchett, " Praise and criticism seem to me to operate exactly on the same level. If you get a great review, it's really thrilling for about ten minutes. If you get a bad review, it's really crushing for ten minutes. Either way, you go on."
Square Cow Movers
Square Cow Movers is an Austin-based relocation company which has just opened a new office in Houston. Considered a practitioner of "Green" policies Square Cow Movers has partnered with a local Austin company to begin reducing its carbon footprint.