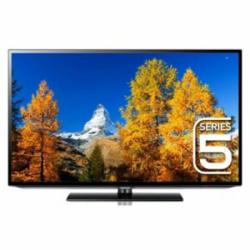 We are constantly buying televisions from High Street chains, and regular deliveries from them means we always have exciting fresh stock!
Birmingham, West Midlands (PRWEB UK) 26 March 2013
Whether looking for a cheap LED TV, LCD TV, Smart TV or 3D TV, TV specialists, Electronic World, are urging customers to take a look at their special offers this Easter, which range from fantastic prices on the likes of the latest Samsung 32" LED TV to the latest 40" 3D Samsung model. For those looking to bag a bargain this Easter on a new TV, Electronic World should be the first place they visit.
As quoted by Electronic World on their site, "You can buy the same TVs you see on the high street but with hundreds of pounds of savings. We specialise in cheap TVs at ludicrously low prices on all the top brands including Samsung, Toshiba, Panasonic, Sony, Philips and LG TVs, to name just a few."
The reason Electronic World are able to offer such fantastic prices on a wide range of TVs and other AV equipment is because of the way they operate. A spokesperson stated, "We are constantly buying televisions from High Street chains, and regular deliveries from them means we always have exciting fresh stock, with availability varying daily." What Electronic World TV offers is 'graded' televisions and other products, however graded doesn't generally mean that the product is any different to one you'd buy on your local high street.
As the company's website continues, "We buy from High Street retailers TVs that they can't sell on for whatever reason. This may be because the TVs are surplus stock, end of line/discontined models, 30 day customer returns, unwanted gifts, or items with damaged pacakaging. When the TVs come into us at Electronic World they are technically tested, processed, repackaged and offered for sale. Before sale, all televisions undergo a comprehensive quality control process by our engineers. All the TV sold are supplied with user manual and remote control. If the TV has original boxed packaging when the TV comes in to our warehouse we will supply it, if not we will supply other secure packaging to keep the TV well protected in transit."
What customers benefit from by purchasing graded stock is substantial discounts when compared to buying on the high street and, in the current economic climate, who can complain at that? On occasional instances, there may be a slight scratch on a TV or the like, however this will always be clearly noted and showed to the customer on collection and the financial saving will more than make up for it. In most cases, however, the only difference between a TV from Electronic World and one from a high street store is that the original box may not be present or it was surplus stock from another chain. All products come with a full 12 month 'return to base' warranty and the companies guarantee's demonstrate their confidence in the products which they have for sale.
To further pass on cost savings to customers, Electronic World offer pickup on all TVs from one of their UK locations in Birmingham, London, Preston, Weston Super Mare, West Yorkshire, Essex and Derby. Each location is located close to motorway links and, upon arrival; one of the Electronic World team will demonstrate the TV to you.
To bag a bargain on a new TV this Easter, head over to http://www.electronicworldtv.co.uk or view their latest offers showreel here.