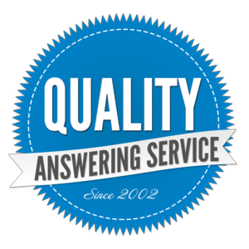 When opportunity knocks on our customer's door, the call is answered.
(PRWEB) March 28, 2013
VoiceNation, the fastest growing live answering service in the telecommunications industry, has reached a significant milestone - their 50,000th customer.
The leader in professional answering services has experienced record growth over the past year. With customers ranging from large organizations such as Blue Cross/Blue Shield and Dell to small businesses such as Rick's Tree Service, VoiceNation's business answering service has proven to be a valuable part of successful operations.
"This is a significant milestone for us. We go above and beyond to provide superior service to every one of our clients and every one of their callers. We appreciate the fact that our customers have entrusted VoiceNation to help grow their business and act as an integral part of their team," states Jay Reeder, President of VoiceNation.
VoiceNation is the first in their industry to launch Instant Activation which enables businesses to choose an answering service plan, complete the online setup wizard, and have a live receptionist answering their calls with their company name within seconds. Instant Activation is especially valuable to small business.
Reeder continued, "Essentially, we provide the necessary tools to help businesses of all sizes stay at the top of their game. When opportunity knocks on our customer's door, the call is answered."
Learn more about VoiceNation and view their 50,000th customer video at
http://www.qualityansweringservice.com/yourbusinessvoice/voicenation-celebrates-50k-customers.
About VoiceNation
VoiceNation is America's telecommunications leader in virtual PBX, voicemail, and innovative live answering solutions. Named "Top Provider in Industry" by PC World, VoiceNation provides live answering services and call center solutions utilizing the latest in proprietary technology to deliver high quality call answering services at the lowest cost to their customers. In this way, VoiceNation enables businesses of all sizes to compete in the marketplace with 24-hour availability that adapts to any situation.
Founded in 2002, VoiceNation is a privately-held company that serves more than 40,000 customers including FEMA, Blue Cross/Blue Shield, Dell, AIG and the U.S. Coast Guard. The company also provides qualified non-profit, tax-exempt charities with access to voicemail, faxmail and other specialized communication services at reduced cost through their Care2Call outreach program.
To learn more about VoiceNation, visit http://www.qualityansweringservice.com.