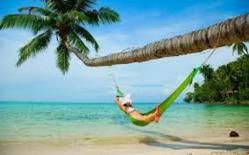 Our retreats help clients with personal, relationship, and spiritual well being.
Maui, Hawaii (PRWEB) March 27, 2013
People from all over the world seek retreat centers as stress release outlets. A personal retreat can be just what the doctor ordered—literally," says Janet Baldwin at Maui Healing Retreat.
Household chores, dashing to pick up the kids, eating when life allows, and staying up late all contribute to everyday stress. It's important to recognize when stress is out of control and do something about it. Stress can build up and start to feel familiar, even reset one's baseline state. It may be difficult to notice how much it affects us but, eventually it takes a toll.
Illnesses related to stress have become more prevalent in the health care industry. Studies show that overworked people who do not take vacations are likely to neglect themselves and suffer health consequences. "Your body is an amazing creation, capable of performing great wonders, but you can destroy the miraculous potential of the machine with an overdose of STRESS," says Harry J. Johnson, MD.
The symptoms of stress can be almost anything — it affects one's mind, body, and behavior in different ways. Some companies are recognizing the benefits of having stress-free employees — they're promoting a new approach to workforce productivity and overall health.
Maui Healing Retreat has seen a notable rise in people seeking out personal or group retreats in the last year. "Our programs are designed to offer individual and small group retreats in the areas of personal, relationship, and spiritual well being. We customize retreat packages to fit our clients' goals and budget," says Janet. "As a busy mom, I make it a point to take a Maui retreat every few years to recharge and stay on track."
Maui Healing Retreat is a provider of life-changing retreats with a talented network of providers and guest speakers. From a beautiful sanctuary in Maui, Hawaii, the company offers retreat packages that focus on health and wellness, nutrition, spiritual awakening, women's empowerment, and more. To learn more, visit http://mauihealingretreat.com or call +1 (808) 870-3711.