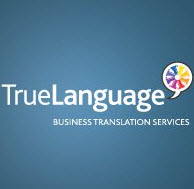 "We are very excited to have a presence in Germany," states Uli Dendy, CEO of TrueLanguage. "The time was right and our European customers are responding positively to this decision."
Atlanta, GA (PRWEB) March 27, 2013
TrueLanguage, a leading provider of professional localization and translation services, today announced that it has opened an office in Germany. This is the first European office for TrueLanguage and will enable the worldwide business translation services company to better serve its European and, in particular, its German clients.
"We are very excited to have a presence in Germany," states Uli Dendy, CEO of TrueLanguage. "The time was right and our European customers are responding positively to this decision."
As part of the expansion, TrueLanguage hired an experienced localization expert to establish the German office and help drive growth in the market.
"From a business development perspective, this move was inevitable as we have observed an increased demand for localization and translation services in the European market," adds Doris Johnson, Director Strategic Business Development for TrueLanguage. "A local presence will enable us to more effectively deliver the superior service our clients have come to expect and to also pursue new business in a high-demand market."
About TrueLanguage
Based in Atlanta, TrueLanguage is a full-service professional localization company that provides cost-effective translation, interpretation and localization services based on each client's specific needs. TrueLanguage offers clients a strong combination of professional language experts, centralized project management and outstanding customer service to ensure accurate, compatible, reliable and authentic translation and interpretation in more than 60 languages worldwide. For more information on TrueLanguage and its worldwide localization services, visit http://www.truelanguage.com or contact the firm at info(at)truelanguage(dot)com or 770 850 1205.