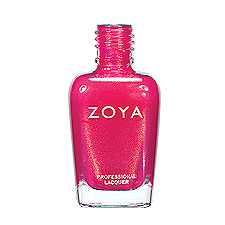 This is another positive move for us. I like conduct business in a positive way and always encourage my management team to do likewise
(PRWEB) March 27, 2013
eNail Supply, the increasingly popular online supplier of top beauty brands for hands, feet and nails announced recently that they are expanding their offerings on particular top selling brands in their already vast range of beauty products. Brands to be expanded upon include their popular wholesale Essie nail polish range. Also benefiting from stock expansion is their collection of shades from Zoya nail polish, a brand which is particularly popular for its on-trend colors.
CEO of eNail Supply, S Arya spoke of the expansion, saying, "This is another positive move for us. I like conduct business in a positive way and always encourage my management team to do likewise. While it is wise to be careful and not over-stock, we have based these expansions on solid sales figures from the last few months. Many of the top brands like, Creative Nail Design and CND Shellac have come very close to selling out as a result of the high demand. Our plan is to increase and expand availability to match demand. We hope to see a continued increase in the months ahead."
eNail Supply are determined to maintain their high position as a top supplier of beauty products, especially amongst their loyal customers. They serve customers and beauty professionals from all over the world and as the company grows, they are expanding their stock to meet business demands. The Zoya nail polish and wholesale Essie nail polish ranges have always come out as top sellers, their management team reported. They also reported that amongst their professional clientele, CND Shellac and the entire Creative Nail Design range are always the best sellers.
Mr Arya continued, "I am delighted that business is going so well for us! I convey my thanks to all our loyal customers around the world and of course, to the dedicated team of staff here who work tirelessly to make eNail Supply the success it is."
The management team will now be keeping a close eye on sales figures over the coming months. With Spring and Summer just around the corner they are hoping to be expanding on other top brands too if their sales indicate it is necessary.
It is likely they will need to further expand their range. The company has been enjoying steady growth and high sales consistently over the last twelve months. They are now in a firm position as one of the leading online nail beauty suppliers.
About us.
eNail Supply supplies professional and salon-quality beauty products for the hands, feet and nails. It stocks a huge rand of brands like the popular brands, including wholesale Essie nail polish, Zoya nail polish, CND Shellac and the Creative nail design range, for shipping worldwide. eNail Supply supplies to licensed nail technician, aesthetician, depilatory professionals and beauty consultants as well as regular shoppers. It offers worldwide delivery and complimentary help and advice from a team of qualified technicians.