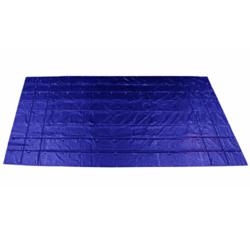 We've been carefully researching and adding products over the last year and a half to make sure we're bringing in what our customers want.
Urbana, IA (PRWEB) March 27, 2013
A wide range of product additions has transformed the Flatbed Trailer Equipment category at web store US Cargo Control.
Over the past 18 months, over 100 items have been added, ranging from truck tarps and conspicuity tape to bungee cord and oversize load signs. The most recent addition is Blackline, a premium line of ratchet straps and winch straps, which boasts some of the highest break strengths available on the market today.
"Adding the products to this category has really been a gradual process," said Leslie Lowdermilk, U.S. Cargo Control's Purchasing Specialist. "We've been carefully researching and adding products over the last year and a half to make sure we're bringing in what our customers want."
The company has also been working to form relationships with well-known vendors, so its customers can be assured the products offered are of the highest quality. Pewag tire chains, Merritt® headache racks and BAWER toolboxes have received positive response from customers, as has conspicuity reflective tape from 3M Scotchlite™ and Reflexite®.
Lowdermilk says the product additions will continue, based on what the company hears from its customers. "Our sales staff does a great job learning from our customers just what they're looking for. Our winch bars are a good example; we had gotten some customer inquiries about mini winch bars, so we decided to add some models to our line-up."
Along with communication via sales team members, the company also utilizes it US Cargo Control blog and Facebook page to connect with its customers. The company's VP of Marketing, Sarah Barron, says blog topics range from how-to videos on topics such as how to install e-track, to Federal Motor Carrier Safety Administration (FMCSA) rules and regulations.
"Social media like Facebook and blogs are becoming increasingly important in our industry," said Barron. "The transportation industry is heavily governed with guidelines, so having some different channels to reach our customers with important news, trends and how-to information has been extremely helpful."
Barron also says the addition of more flatbed trailer supplies will continue into the second half of 2013, as the company plans to add to its line of L track tie down products.
###
About US Cargo Control
US Cargo Control was founded in 2005, offering products for the trucking, hauling, rigging, lifting and moving supply businesses through its US Cargo Control.com website. The company quickly expanded its brand portfolio to include additional web properties under the Clickstop company name, including EcoFoil.com, SpaceSavers.com and BellyBling.net. For more information visit Clickstop.com.