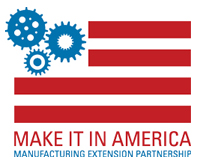 We're excited to give the Illinois manufacturing-base a new outlet for procurement opportunities and requests.
Peoria, Illinois (PRWEB) March 27, 2013
IMEC (Illinois Manufacturing Excellence Center) has introduced the new online portal for manufacturing procurement opportunities through the IMEC.org website. The resource web page gives Illinois companies the ability to search current procurement opportunities through the Buy America Supplier Scouting program, directed by the NIST Manufacturing Extension Partnership.
In addition to the nationally distributed scouting opportunities, manufacturers can also submit their own procurement needs. The online submission form puts the power in the manufacturers hands by utilizing a variety of categories and product component descriptions required to fulfill the sourcing company's needs. Requested information includes application or required manufacturing process, item materials, class and size, anticipated number of units desired and cost per unit, in addition to other technical specifications and deadline for procurement.
"We're excited to give the Illinois manufacturing-base a new outlet for procurement opportunities and requests," said Amy Fitzgerald, IMEC Marketing Manager and Buy America Midwest Regional Point-of-Contact. "The NIST-MEP Supplier Scouting program serves as a wealth of share points for evolving supplier-customer relationships and we want to be the facilitator. Our goal is to make the process as easy-to-use as possible so companies will want to engage in the opportunities and hopefully grow their resource-base."
An additional function of the site includes a sign-up page for manufacturing representatives to receive communications about current procurement opportunities, supplier connections and news updates for the program.
Information about the Buy America Opportunity resource page can be found online at http://www.imec.org/BuyAmericaOpportunity.cfm, or contact Amy Fitzgerald at afitzgerald(at)imec(dot)org for details on how to get connected.
About IMEC
IMEC was established in 1996 with the goal of improving the productivity and competitiveness of Illinois' small and mid-sized manufacturing firms. A non-profit economic development organization, IMEC is funded in part by the National Institute of Standards and Technology's Manufacturing Extension Partnership, the Illinois Department of Commerce and Economic Opportunity, and through fees paid by Illinois manufacturers for IMEC's services. IMEC has 11 offices statewide and 40 full-time manufacturing improvement specialists. For more information, visit http://www.imec.org.