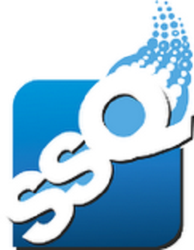 Hartford, CT (PRWEB) March 27, 2013
StructuredSettlement-Quotes.com, an innovative force in the structured settlement industry, has today announced they and their funding partners will continue to bid on and buy structured settlements from those holding Allstate Life Insurance and John Hancock Life insurance structured settlements.
In early March 2013, both Allstate Life Insurance and John Hancock Life Insurance announced they would stop writing structured settlements. On the part of John Hancock Life Insurance, the move came as no huge surprise, as the company had been moving in that direction for several years based on their business goals. For Allstate, the announcement was a bit more surprising.
StructuredSettlement-Quotes.com has taken the initiative to reassure consumers holding structured settlements from these two life insurance companies that, while the providers might no longer be writing settlements, StructuredSettlement-Quotes.com and their funding partners will be there when needed.
StructuredSettlement-Quotes.com maintains complete faith in Allstate and John Hancock Life Insurance's creditworthiness. If circumstances warrant the decision, the company encourages annuitants holding these policies to contact them to begin the process of selling annuities. StructuredSettlement-Quotes.com provides an industry-best marketplace for those interested in selling their annuity or structured settlement, and ensures a smooth, streamlined process that requires minimal time and effort.
For annuitants interested in selling their Allstate or John Hancock Life Insurance structured settlements, visiting SSQ's website and utilizing their simple web form is an ideal option. With only three pieces of information, sellers can begin the process. After the information is entered, buyers interested in the settlement provide quotes, and then the seller chooses the quote that best matches their needs. It's simple, straightforward and easy, and StructuredSettlement-Quotes.com emphasizes that while Allstate and John Hancock might no longer write these settlements, sellers still have help available.
To learn more about StructuredSettlement-Quotes.com or signup to begin receiving quotes from buyers, visit https://www.StructuredSettlement-Quotes.com.
About StructuredSettlement-Quotes.com: Built on customer service and the principle of putting client interests first, StructuredSettlement-Quotes.com has built a reputation for innovation, quality and honesty since its inception in 2007. The company specializes in providing clients with the means to sell structured settlements, lottery winnings, annuity payments and more.