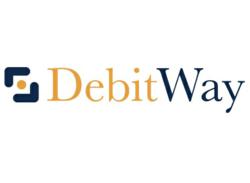 As credit cards and PayPal become less popular in Canada, DebitWay.ca is our first choice for continued success.
Montrea, Canada (PRWEB) March 26, 2013
DebitWay.ca "Canada's Favourite Way to Pay" and gaming card website 186card.com have announced today that the gaming website has seen an 88 per cent increase in sales volume over a one year period by using DebitWay.ca payment processing solutions.
"In just one year DebitWay.ca has been able to increase the sales volume of Canadian gamers for 186card.com by an impressive 88 per cent over their previous year," announced Rod Tomita, Regional Senior Business Development Manager for DebitWay.ca. "And with the incredible growth we have been able to make happen for them, it signals the type of success that DebitWay.ca services can help any gaming company achieve when doing business with Canadians."
In addition to the 88 per cent rise in sales volume that 186card.com has experienced using DebitWay.ca payment processing solutions, the gaming card website has also experience a 51 per cent increase in their transactions per month over the same one year period.
"DebitWay.ca has helped 186card.com expand our reach into the Canadian gaming market by supplying us with a safe, secure and recognized payment processing solution that our customers trust," said Chunyi Ding, owner of 186card.com "and as credit cards and PayPal become less popular in Canada, DebitWay.ca is our first choice for continued success."
This announcement comes during the kickoff to the 2013 Game Developers Conference in San Francisco, and DebitWay.ca's ongoing coverage of the events and announcements coming out of the event each day. To see the coverage from DebitWay.ca visit their corporate blog at blog.debitway.ca.
DebitWay.ca can quickly and easily integrate any existing gaming company to accept INTERAC® Online solutions and increase their traffic significantly. Companies with a proven record of transactions and a commitment to offering their Canadian customers a safe, secure and trusted way to make online payments can email DebitWay.ca directly to learn more at, social(at)debitway(dot)ca.
For more information about DebitWay, visit http://www.debitway.ca.
Read the original press release HERE on the DebitWay.ca corporate blog.
About DebitWay
Headquartered in Montreal, Canada, DebitWay.ca is a certified payment provider that offers INTERAC® Online Payment (IOP) solutions. Simply by adding additional Debitway.ca payment options to already existing platforms, Debitway.ca partners can begin accepting bank payments in real-time instantly.
DebitWay.ca's list of partners are comprised of some of the most experienced and knowledgeable people within the payment processing industry. Currently, participating financial institutions include: BMO Bank of Montreal, RBC Royal Bank of Canada, Scotia bank and TD Canada Trust.
Contact Information:
Press Relations
social(at)debitway(dot)ca
1-877-332-4802