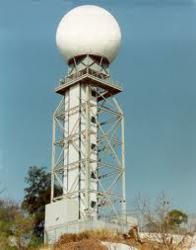 "Best Value to the FAA based on technical and cost/price"
Littleton, MA (PRWEB) March 27, 2013
According to the FAA Contract Opportunities website "The FAA has a requirement for fifty-five (55) slip ring assemblies in support of the Terminal Doppler Weather Radar (TDWR). A market survey was posted on the FAA Contract Opportunities web site on May 10, 2012. The market survey stated that only those responses providing the required documentation in response to the market survey would be considered prior to further action by the FAA. Based on responses to the market survey, a SIR/RFO was issued to vendors on November 28, 2012. The SIR/RFO required technical, as well as price, proposals to determine Best Value to the FAA.
The FAA has awarded a contract to Diamond-Roltran, LLC, Littleton, MA.
This contract was competitively awarded as the Best Value to the FAA based on technical and cost/price. A one-time, firm-fixed-price contract was awarded for a total amount of $2,128,650."
From Wikipedia "Terminal Doppler Weather Radar (TDWR) is a doppler weather radar system used primarily for the detection of hazardous wind shear conditions on and near major airports in the United States. As of 2011, there were 48 active radars, across the United States & Puerto Rico. Several more radars have also been sold to other countries such as China (Hong Kong). Funded by the United States Federal Aviation Administration, TDWR was developed in the early 1990s at Lincoln Laboratory, part of the Massachusetts Institute of Technology, to assist air traffic controllers by providing real-time wind shear detection and high-resolution precipitation data."
About
Diamond-Roltran, LLC provides the proven maintenance-free Roll-Ring® rolling electrical contact solution to replace slip rings for rotary power, signal and data transfer requirements for mission critical applications the world over. Diamond-Roltran supplies Roll-Rings® for military, government and aerospace customers worldwide and supplies Roll-Rings® integrated into rotary couplers for microwave antenna applications through Diamond Antenna & Microwave and Diamond Antenna Europe BVBA. http://www.diamondroll-ring.com