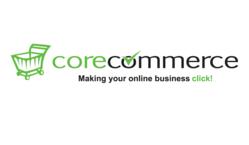 Our community of fantastic merchants play a big role in deciding which features are most beneficial to add. We are dedicated to continually striving to make our software the very best in order to benefit our customers
Franklin, TN (PRWEB) March 28, 2013
CoreCommerce, the leading e-commerce software company, announced the details of the newest software update. This release includes a combination of new features and integration updates, all of which are available to CoreCommerce customers. Many of the new features in each release are influenced by the CoreCommerce merchant community and their needs. "Our community of fantastic merchants play a big role in deciding which features are most beneficial to add. We are dedicated to continually striving to make our software the very best in order to benefit our customers," said CEO Matt DeLong.
This release includes updates and additions to current CoreCommerce features. There are two new types of navigation options now available—drop down and mega menu— which can be accessed in the merchant's admin area. These new menu options will allow CoreCommerce stores to customize how their navigation menus display on the storefront for a more dynamic and user-friendly customer experience. The mega menu option is anticipated to be very popular among CoreCommerce users, as it allows the use of images, code, and plain text in addition to links, as well as enables the store owner to organize these elements in a user-friendly manner.
Updates to payment processors PayPal and Braintree are also included in this release. The new PayPal feature allows merchants who have multiple currencies enabled to choose which currency to send to PayPal. Braintree Blue and Orange integrations have been upgraded, giving merchants the option to process payments with authorize and capture or authorize only options within their store admin area.
Introduced in a previous release, the Nivo Slider gallery has been updated to specify photo dimensions, as well as the ability to add a background color to the slider. In addition to those improvements, CoreCommerce stores can create a custom message for purchases made with money orders. The custom message will appear on a printer-friendly customer order receipt.
For CoreCommerce stores using the QuickBooks integration, a purchase order column has been added to the account order history, which can be searched by using the purchase order number.
About CoreCommerce:
CoreCommerce is the leading hosted ecommerce shopping cart solution for entrepreneurs and
growing businesses. Founded in 2001, CoreCommerce provides easy to use, feature-rich solutions you need to create an engaging online store, including integration with over 100 partners that offer a variety of payment gateways, shipping and fulfillment, e-mail marketing and social media services. Respected for their Legendary Support™, Core Commerce has a knowledgeable, friendly customer service team that is devoted to helping you craft a dynamic online store.
Winner of the 2012 American Business Awards' Gold Stevie® for Programming and Design, and two Silver Stevie® Awards for both Computer Software and E-commerce website categories.