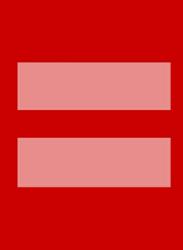 Bohemia, NY (PRWEB) March 27, 2013
On March 27, social media agency fishbat, Inc. issues a statement in response to a ABC article detailing the cases being argued in the Supreme Court on March 26, which discuss the issue of marriage equality.
According to the ABC article, there are two cases being brought up to the Supreme Court on Tuesday and Wednesday. First, the Court discussed whether or not California's gay marriage ban set forth by Proposition 8 is constitutional. Though an official decision has not been made, the article says justices seemed skeptical on whether now was the time for the federal government to make a change.
On Wednesday, the Supreme Court will hear cases relating to the federal Defense of Marriage Act (DOMA). Signed into law by President Bill Clinton in the mid-nineties, DOMA prevents same-sex couples from receiving federal benefits during marriage, the article says. However, nine states already support gay marriage, leaving same-sex couples wondering if they will ever receive federal benefits.
Because of its societal implications and large number of young supporters, the marriage equality campaign went viral. Justin Maas, Vice President of Client Relations for [social media agency fishbat, Inc., says the red and pink equality sign spread through social platforms "like wildfire."
"The original post from the Human Rights Campaign on March 25, which shared the red image, has over 51,000 shares and over 15,000 likes on Facebook," he says. "And those numbers are continuing to rise. Facebook users are using this image as their profile picture to spread awareness about the problem of marriage equality. The hashtags #Prop8 and #MarriageEquality are trending on Twitter and users are really letting the government know how they feel. It's really an exciting time to be involved in social media, since people are using it to engage with real, pressing problems and push for real-world changes."
Maas says the practice of using social media to raise awareness is something that has skyrocketed in recent years. "People use social media to express themselves," he says. "Instead of using violence or aggressively protesting, people are finding positive ways to spread awareness for important issues by sharing information, photos, tweets, videos and statuses. Social media IS the news. If you want to be heard, you have to have a social media presence."
fishbat, Inc. is a full-service online marketing firm and social media agency. We're branding experts that can help your business be a part of the conversations that are already happening. Through social media management, search engine optimization (SEO), web design, and public relations, we can raise awareness about your brand, strengthen your corporate image, and place your business in front of your ideal audience.
#####