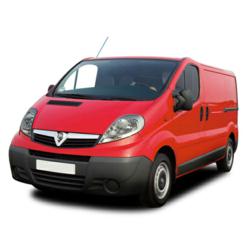 When it becomes lighter in the evening we plan to cycle four nights a week too, I'm sure we will all be fit before our coast to coast adventure begins
Bolton, Lancashire (PRWEB) March 26, 2013
Roy a supplier of lease vans and a group of twenty two fellow cyclists are riding from the coastal town of Seascale in Cumbria to Robin Hood's Bay in North Yorkshire.
Mr. Ganley and his friends have organised the trip for the weekend of May 24th 2013.
The mammoth ride will be over three days, initially travelling by train from Bolton to Seascale.
The group will be making an early start, setting of at 7am on Friday the 24th May and after a hearty breakfast they will start their trip.
Stop-overs are planned at Hawes and Thirsk (which are both in Yorkshire) eventually ending at their destination of Robin Hood's Bay near Whitby on Sunday the 26th of May.
The fundraisers plan to cycle around fifty miles a day which they calculate to take around four to five hours, dependent on the weather conditions.
Twenty three cyclists make up the group, their ages ranging from twenty eight to fifty nine.
Roy has been preparing for the grueling journey by cycling up Rivington Pike, a hilly beauty spot near to his home in Bolton.
Lease vans specialist, Roy commented, "The weather hasn't been great for cycling but me and the gang have been out most evenings and when the weather has allowed we've been cycling at weekends too. We usually meet up in Westhoughton, Bolton and cycle to Rivington and back"
"When it becomes lighter in the evening we plan to cycle four nights a week too, I'm sure we will all be fit before our coast to coast adventure begins" Roy added.
Roy and his fellow fundraisers will be cycling for local charity Bolton Lads and Girls club, the largest youth centre in the UK, welcoming young people aged 8-21 and up to 25 years old for youngsters with disabilities.
In 1889, the Club was founded by a group of local businessmen who wanted to support youngsters working in some of the town's mills.
Bolton Lads and Girls Club are raising money for the Atlantic Challenge and this is the charity that Roy and his friends also aim to support.
Starting at the Spanish port of San Sebastian de la Gomera in the Canary Islands, the 2013 Atlantic Ocean Rowing Race will follow a west bound route across the mid-Atlantic to Antigua.
The race is 2,549 nautical miles (2,933 regular miles). But bad weather and adverse conditions may mean most teams will row well over 3,000 miles!
Atlantic Challenge is planning to raise £250,000 for local charity, Bolton Lads and Girls Club.
Roy and the group are all contributing £200 each, which will cover their transport and accommodation. Anything left will be donated and each person taking part also aims to raise £200 or more through sponsorship.
"This is the first charity cycling event I've taken part in. Although we have always donated to charities in the past." said Roy of lease vans company, First Step Leasing.
Roy's Bolton based business was formed in 2008 after he had worked in various vehicle dealerships leasing vans in North West England.
After twenty years experience in the motor industry Roy decided to branch out on his own. His business First Step Leasing has quickly grown and he now offers over two hundred different vehicle deals.
First Step is leasing vans to commercial customers ranging from one-man-bands to fleets of vehicles for larger companies.
They have many local customers but the majority of their van leasing is on a national basis, attracting customers through their extensive website. Their website features all Roy's available vehicles to lease in various methods, including hire purchase, lease purchase and finance lease.
His most popular deal is currently the Vauxhall Vivaro van which is available for £209 a month.
Due to customer demand First Step has recently launched a new offer which enables customers to lease a van over 12 months.
"This particular vehicle finance method is one of the most competitive around and represents exceptional value. It's aimed at businesses who want to pay less interest on their vehicles" said Roy.
Press release written by Manchester Search Engine Marketing specialists Vizcom.